Team Sky chief Dave Brailsford among new sporting knights in New Year Honours list
Team Sky chief Dave Brailsford feels humbled after being knighted for masterminding successes of British cycling.
Last Updated: 29/12/12 3:02am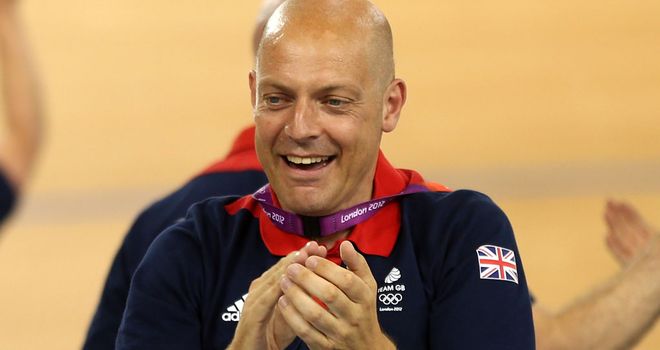 Brailsford's vision of a British Tour de France winner was realised when Team Sky's Bradley Wiggins - also now a Sir - stood atop the podium in Paris in July.
More success would follow at London 2012 where Team GB claimed eight Olympic gold medals and eight Paralympic titles, with both teams under the supervision of the 48-year-old British Cycling performance director.
"It is a bit surreal really," Brailsford said. "It is quite humbling and it really is something to try to get my head around.
"I'm very lucky and aware that the sport of cycling has grown and that we have had great success because it is a team effort over a long, long period of time.
"I can totally understand it with Chris (Hoy) when he won his three gold medals, or with Brad, because to have done what he has done is pretty amazing.
"But I guess it does feel a little bit uncomfortable given the hard work that everyone puts in that there is an individual recognition rather than a group recognition. That is a bit of a challenge - but it is a great honour nevertheless.
"I guess the acid test is that if I were to win the lottery and had so much money that I would never have to work and could do anything I'd want, I would still do this.
"It is a probably a sad thing to say but it is the truth. That is because I absolutely love what I do and I am very, very passionate about it. It doesn't feel like a job, and it is a privilege to be able to do what we are doing.
"I think one of the great things is making the link between the elite side of the sport and the participation side, and to have seen the participation side grow.
"All of a sudden the sport is a little bit more well known than it was and that has been a truly remarkable journey, and a lot of fun to be part of."
The year ends with British cycling envied, not for the first time, around the world and Wiggins says he is indebted to Brailsford for much of his success.
"You don't get knighthoods for just doing something overnight," Wiggins said.
"It's for years of dedication and hard work, and as my performances have been over the last 12 years, Dave's been pretty much there for the whole of my Olympic career since Sydney.
"Everyone saw what he did this summer with the Tour and the Olympics, and in Beijing, but he was there in Athens and in Sydney so it's years and years of hard work and success. It's fully deserved."