US miss out on Games
The United States will not feature at this year's Olympic soccer tournament after missing out in qualifying.
By Emma Bird
Last Updated: 27/03/12 10:44am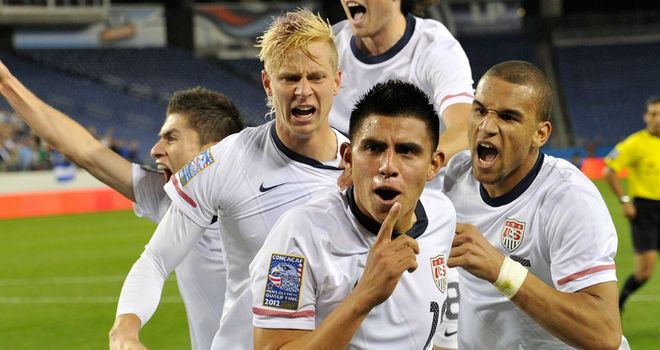 The United States will not feature in the Olympic soccer tournament in London after surprisingly missing out to Canada and El Salvador in the group stage of qualifying on home soil.
Having already lost to Canada, the US needed to beat El Salvador in Nashville in their Group A encounter on Monday and were moments away from completing the task.
The US team had roared back from a 2-1 deficit to take a 3-2 lead, thanks to German-born forward Terrence Boyd's second strike of the match and a Joe Corona goal just four minutes apart midway through the second half.
However, the home fans' celebrations were silenced five minutes into injury time, when Jaime Alas scored an equaliser for El Salvador to snatch a last four berth at the expense of their opponents.
Cuba, who drew with Canada earlier on Monday, were also eliminated.
Group B action concludes on Tuesday with Mexico having already claimed one of the berths and Honduras, Trinidad and Tobago and Panama battling for the last spot in the semi-finals to be played in Kansas City.
The two finalists from the CONCACAF region will advance to London regardless of the result.