Richards targets gold
Micah Richards is excited by the prospect of playing in the Olympics after he missed Euro 2012.
Last Updated: 10/07/12 8:06am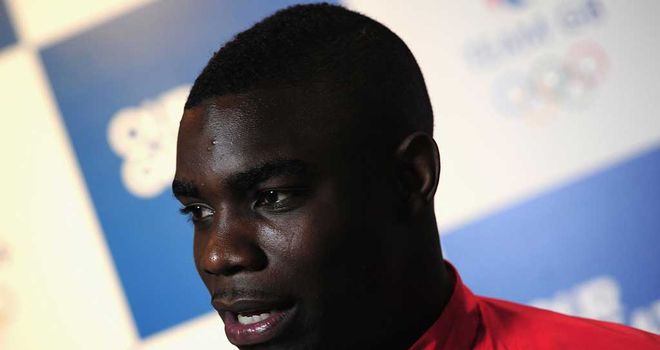 Micah Richards is excited by the prospect of playing in the Olympics this summer after he failed to make England's Euro 2012 squad.
The Manchester City defender used the off season to replenish his batteries after a long campaign that saw him claim the Premier League title.
Along with Ryan Giggs and Craig Bellamy, the 24-year-old is one of three overage players in the Team GB squad and their collective experience will be vital during the tournament.
Richards refused to go on Roy Hodgson's standby list for the Euros which ultimately cost him a place in the squad after some players withdrew with injury, however, the right-back was content to enjoy his time off work.
"I've just been relaxing this summer," he said.
"It was nice to get a break away and relax for a couple of weeks or, in fact, a lot longer than that.
Running
"I will be doing some running now, though, so let's see how fit I am."
The decision to omit Richards from England's squad raised eyebrows considering he was a prominent part of a defence that won the title.
When asked if he regretted missing the tournament in Poland and Ukraine, he added: "It wasn't my decision.
"I didn't get picked in the team and once I wasn't picked in the squad this chance with GB came around and I wanted to go to the Games.
"It is always an honour to represent your country. It's not just England, it's GB so it is something new.
Involved
"When Stuart Pearce rang me and asked if I wanted to be involved, I jumped at the chance.
"It might not ever happen again so it is going to be a fantastic experience and I am really looking forward to it."
Success at the London Games this summer would be another honour to add to his collection, and a gold medal is now his primary objective.
"We'll have to wait and see [whether we can get a gold]," he added. "We're confident and I think we've got a good squad.
"There are a couple of boys that have never played together so there is that aspect but we're looking forward to it and will give 100%."