CVC: Time to think
Charles van Commenee has started a three-week holiday after being urged not to rush into a decision over his future.
Last Updated: 13/08/12 1:34pm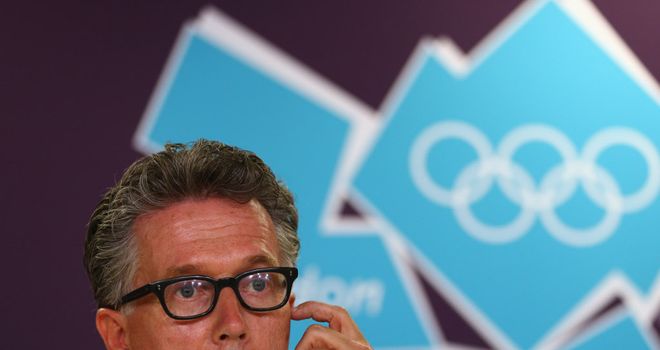 UK Athletics head coach Charles van Commenee was starting a three-week holiday on Monday after being urged not to rush into a decision over his future.
The governing body's hierarchy have told the Dutchman they want him to stay, even though the Great Britain team failed to meet his Olympic medal target.
Sebastian Coe has also expressed his wish for the 54-year-old to remain in position until at least the 2017 World Championships in London.
Six
Van Commenee said: "I'm flattered first and foremost. It's a weird situation, I don't make the target and then people ask me to stay, it's strange.
"But what is really important now is what is best for the programme.
"It's not about what is best for Charles, it's about what is best for British athletics and that's what needs to be looked into very carefully."
Van Commenee had to settle for six medals rather than the eight he was after, although four were gold, the best haul of those since the Moscow Games in 1980.
He has high standards which he demands of himself as well as his athletes, though, and has always said he would hold himself accountable to his targets to maintain his credibility.
Break
He said: "At the moment not much has changed for me, but I have taken advice from the CEO, Niels de Vos, and the board and a few of my very best friends to go on a holiday first for a few weeks and look into it more rationally rather than emotionally.
"At the moment I'll look at what I've always said, but I've promised the people that I respect and value to give it a few weeks so that's what I'll do.
"They've advised me to go on a break."
Van Commenee revealed none of his athletes had told him they want him to stay - "That should tell you something," he joked - and insisted UKA would be able to cope without him, saying "everyone is replaceable".
Pride
He admitted having "mixed feelings" about the Games, but that he could look back with fondness at the brilliant three golds in the space of an hour and Mo Farah's 5,000 metres triumph to complete an historic long-distance double.
He added: "We haven't met the target that was set but at the same time we provided some awesome athletics and some iconic moments that will remain forever with the British nation, which fills me with pride.
"I'll never forget the golden hour on Super Saturday and (Farah's) race."