Azerbaijan to host European Games in 2015 after Olympic Committees vote
Baku will host the inaugural European Games in 2015 after Olympic Committees voted for its approval.
Last Updated: 08/12/12 11:37am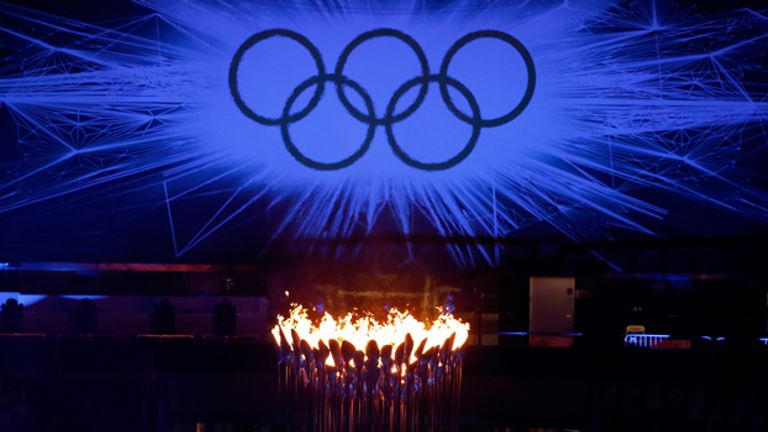 The capital of Azerbaijan was the sole candidate in the secret ballot that passed with 38 in favour, eight against and three abstaining on Saturday.
Delegations from the 49 members of the European Olympic Committee (EOC) gathered in Italy to agree on the notion of a multi-sport Olympics.
The four-yearly event will include 15 of the 28 summer Olympic sports, plus two non-Olympic sports, which have not been selected yet.
EOC president Patrick Hickey has been a strong long-term advocate of the idea and said ahead of the vote: "These first games will be very much a trial and test run for a huge event in 2019.
"My idea is that this would become a qualifier for the Olympic Games in 2020 for certain sports. We have to negotiate with certain federations."
It has, though, met stern resistance in some corners with other continents already having regional competitions, such as the Asian Games and Pan American Games.
Despite the green light for the Games, there remains some doubt over the involvement of the two major sports - athletics and swimming - who already have established continental competitions.
In 2015, the world athletics championships will be held in Beijing in August, while the swimming equivalent is scheduled for Kazan, Russia, in July.
A European Athletics statement read: "2015 is for us not possible as we already have contractual obligations to honour.
"Nowadays, though, the future is requesting a strong coordination between sports bodies and other parties such as television for example, in order to be successful.
"If this coordination can be achieved, then European Athletics is open to looking to such solutions."
Athletics and swimming European championships will be held in 2014.
European swimming federation (LEN) President Paolo Barelli added: "We're open to looking at our options and we don't want to say 'No' before the fact, but the calendar is already packed and 2015 is around the corner."