IOC drops wrestling from 2020 Olympic Games as taekwondo spared
The IOC has dropped wrestling from the 2020 Games, sparing modern pentathlon and taekwondo from the chop.
Last Updated: 12/02/13 4:57pm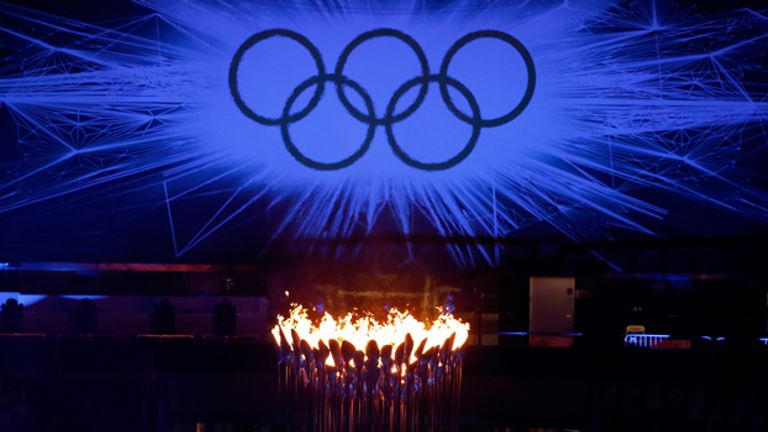 The news is a huge relief to Britain's taekwondo stars in particular - Jade Jones and Lutalo Muhammad won gold and bronze respectively in London.
The IOC board reviewed the 26 sports on the current Olympic programme, and wrestling had been thought an outside bet to be chopped at Tuesday's meeting in Lausanne, Switzerland, with modern pentathlon the favourite.
The IOC examined 30 separate areas including TV ratings, ticket sales, anti-doping and global popularity before deciding to axe wrestling.
Wrestling could still be re-instated for the 2020 Games but it will have to bid along with seven others sports to be included.
Baseball/softball - the last sport cut from the programme back in 2008 - is viewed as a front runner while squash has also been running a high-profile campaign.
The other sports pushing for inclusion are roller sports, sport climbing, wakeboarding and wushu.
History
Golf and rugby sevens will be part of the programme for the 2016 Games in Rio de Janeiro after winning inclusion in 2010.
Wrestling, which combines freestyle and Greco-Roman events, goes back to the inaugural modern Olympics in Athens in 1896.
In London it featured 344 athletes competing in 11 medal events in freestyle and seven in Greco-Roman at last year's London Olympics.
IOC spokesman Mark Adams said: "The executive board recommended that wrestling not be included on the list of 25 core sports and it now joins shortlisted sports vying for inclusion on the 2020 Olympics programme as an additional sport.
"This is not what's wrong with wrestling, it's what's right about the other 25 core sports."
British Wrestling chief executive Colin Nicholson said he was "surprised and
disappointed" by the IOC's decision.
Nicholson said: "Wrestling proved very popular in London and it has a very wide appeal right across the world.
"In Britain it was beginning to grow from a very small base and has the support of Sport England, who have increased their grass-roots grant."