The money Games
Sky Sports' Lia Hervey blogs on the exclusive report into the true cost of the Olympic Games.
By Lia Hervey
Last Updated: 26/01/12 8:09am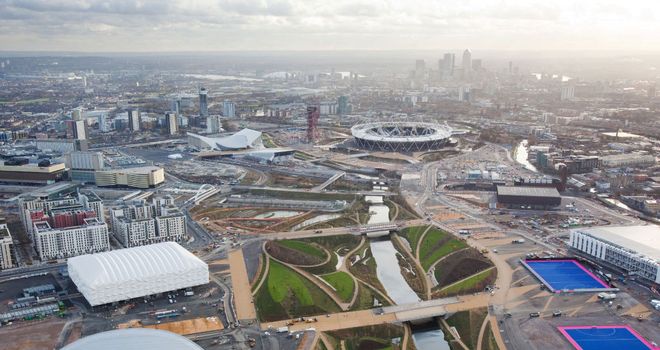 Today we've announced our findings into the true cost of the Olympic Games.
To say this has been like drowning in mud is an understatement. For three months we've been asking questions, submitting freedom of information requests, reading through lengthy reports, asking questions, meeting sources and generally mashing our brains with figures.
This figure today is only a start. There are numerous other Olympic spends that have not yet been discovered or counted by us. These figures are not being offered up and requests are being evaded.
The Taxpayers Alliance told us they'd tried the same thing and had given up as it was just too difficult.
The amount of coffee and a chat we've been offered instead of an answer to our question would keep us in caffeine until way after the Olympics in Rio in 2016 (and so energetic it would help us find new stories - so be warned).
The other option is a one way conversation - someone talking at you for around 45 minutes without once answering the question put to them.
Negative
Or there's "we won't give you the information but we will tell you the information you have discovered is wrong" and "where did you get those figures from?"
Or my personal favourite and most common just a straight forward denial that it's anything to do with the Olympics and that the money would be spent money anyway whilst trying to tell you it's really quite negative to be doing stories like this.
In fact we've had so much phone jockeying, dragging out the facts and arguing with PR people that it feels like a new Olympic sport (maybe we'll get some extra funding).
However we haven't looked into these figures to take a view about the Olympics or to be negative.
When a question stares a journalist in the face, it's our role and desire to find the answer despite the seemingly impossible obstacles. When we questioned our knowledge, there appeared the most glaring question of all and it one was one that nobody had yet answered: What was the true cost of London hosting the 2012 Games and is it value for money?
Our figures today don't and can't make that assessment. What it can do is make sure the information is in the public domain, in an accessible form so taxpayers can judge it for themselves. And that's a judgement that can't be made just yet. We just don't know what the rewards will be.