London 2012 Olympic legacy pledge under scrutiny after UK Sport's funding decisions
The 2012 Olympic legacy pledge came under ample scrutiny following UK Sport's funding decisions.
Last Updated: 19/12/12 10:02am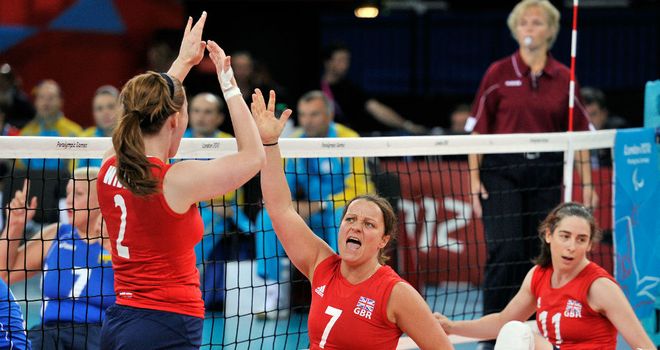 On Tuesday, the nation's high performance sports agency announced a record pot of £347 million to be distributed in the run-up to the 2016 Olympics in Brazil.
Among those given increases were cycling, rowing, boxing, athletics and gymnastics. However, several sports are paying the price for failure at London 2012 with severe cuts to their income.
What's more, handball, basketball, wrestling and table tennis have missed out on funding altogether.
Volleyball is down to £400,000 from £3.5 million, with the new amount all going to women's beach volleyball.
The announcement led to some angry reactions throughout the sporting world, with many athletes feeling gutted and frustrated at the decisions.
Maria Bertelli, Team GB volleyball player, tweeted: "@uk--sport @london2012 @sebcoe legacy? Please explain? Gave everything & more because I believed your promises #false."
British Basketball described the UK Sport decision to cut its funding totally ahead of Rio as "devastating" and a "waste" of previous investment.
Chief executive of British Wrestling, Colin Nicholson, said the news was "very disappointing".
Impact
Meanwhile, Tuesday's announcement also dealt a further blow to swimming. It returned just three medals at London 2012, resulting in a 15% cut from £25.1 million to £21.4 million.
Although there was an overall 43 per cent increase in funding for Paralympic sport, the brutal slashing continued.
Sitting volleyball and wheelchair fencing had their funding completely taken away.
Lisa Wainwright, Volleyball England's chief executive, was particularly up-front in her opinions on UK Sport's decision to drop the sport.
She said: "The investment requested from UK Sport was less than £500,000 per year per squad over the next four years.
"Everyone will have seen the impact sitting volleyball can have on people with the winner of the BBC's Helen Rollason Award, Martine Wright, a survivor of the 7/7 London bombings.
"When we speak of legacy, remember this day. The flame has well and truly been extinguished."