Crunch time
It's crunch time on and off the court for GB handball keeper Laura Innes.
Last Updated: 08/11/11 10:02pm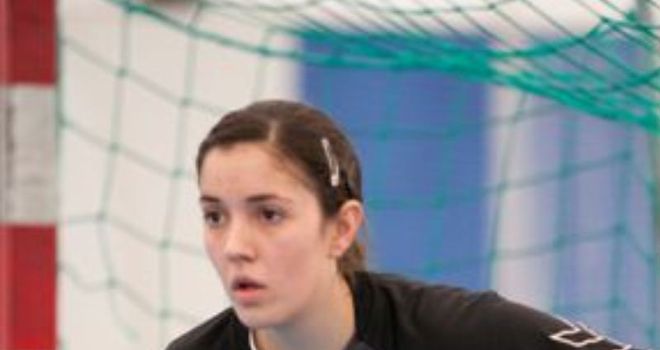 GB handball has been pretty intense the last few months! The journey towards the Olympics is as exciting as ever with twists and turns every minute.
We are currently preparing for our Euro-Qualifiers which involve us playing Montenegro, Russia and Poland. This week sees GB facing Montenegro in Dubrovnik on Wednesday and Russia in Crystal Palace on Saturday.
With Montenegro hosting one of the best players in the world and Russia being the current World Champions, we are in for a tough week. We have been training well in the lead up to this week and start reviewing tactical and technical preparations from tomorrow- including a lot of video analysis (not bad home work to watch an hour of TV at a time!)
The squad are all looking forward to taking on some of the best in the world and due to the size and physicality of the nations we will be facing, we have been training against local men's teams which has been great practice for us! As handball is a full contact sport you have to step it up a little against the men!
So as well as some pretty good times we have had a bit of a rough time off the court and are now trying to find the funding to go to Brazil in December.
Funding hope
We were due to be going on camp alongside the World Championships to allow us to see our main opponents for next summer in peak competition and to play some matches as well, but do not have the funds to do this due to our own success!
We beat Finland to enter the Euro-Qualifiers and this is a costly process. It is important for us as a squad to be at the last major championships before the Games and so we decided that we would work on ways to find money/sponsorship for the trip - so it has been a busy time on all fronts!
Personally, things have been going really well for me. I am so happy to say that after battling a difficult injury for 18 months I am now fully training again and love every minute of it.
I came straight back in at the deep end, with my first match in over a year being against a men's team - but it was a really good start and things are coming back to me much faster than I had anticipated.
A lot of this is due to hours spent watching and analysing the game whilst I couldn't play - and visualising different match-like scenarios. I was not selected for these qualifiers, however progress is good and so I hope I will be ready (both physically and skill wise) for the next international matches we have in November.
So the atmosphere is great as we head into two tough collisions and we will be drawing on all our resources to put in good performances - most of all our faithful crowd support!
Lets go GB, Lets GO!