Blogs & Opinion
Benedict Bermange: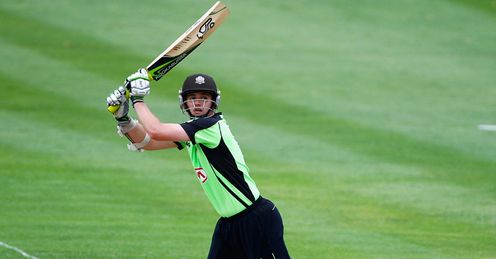 Benedict Bermange
Most hundreds, best team totals and tied games. Benedict Bermange is back with his T20 stats.
Other Cricket Experts:
Latest Posts in Cricket:

Nasser Hussain
Jos Buttler will be under huge mental and physical burdens as a Test keeper, says Nasser Hussain....
Latest News
New England wicket-keeper Jos Buttler says making his Test debut on Sunday will be a "dream come true".
Alastair Cook will lead England once again for the third Test against India, which starts on Sunday.
Yorkshire reclaimed the County Championship lead with a 220-run victory over Middlesex at Scarborough.
England's James Anderson could be banned from the Old Trafford Test with August 1 set for his disciplinary hearing.
Derbyshire beat Glamorgan by six wickets for their first home victory in the County Championship this season.
Features

We look back at the highs and lows of Matt Prior's career following his decision to take a break from international cricket.

Nasser Hussain reflects on India's 'best' away Test win, the Ishant Sharma show and England's rashness.

Sky Bet expect under-fire captain Alastair Cook to still be charge of England for the Third Test against India, starting on Sunday.