Blogs & Opinion
Leicester City:
Recent Comments:
"Leeds have thrown away too many games this season with our dodgy defence conceding too many soft goals.Scoring goals has not been a problem and i think the play offs are still there to ... " View all comments
Leicester City: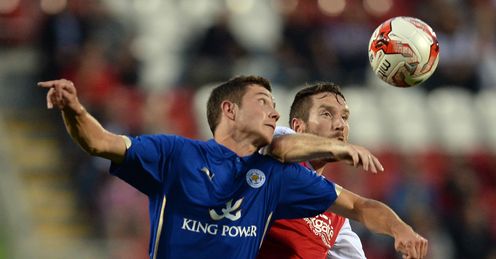 Leicester City
Leo Ulloa scored twice as Leicester continued their pre-season build-up with a 3-1 friendly win at Rotherham on Tuesday.
Other Football Experts:
Latest Posts in Football:

Jamie Redknapp
Jamie Redknapp says Loic Remy will get nowhere near the Chelsea first team with Diego Costa around....

Gary Neville
Arsenal must sign a replacement for injured Olivier Giroud if they want to win the title, says Gary Neville....

Jamie Carragher
Spurs can make the top four, says Carra, depending on how seriously they take their European duties....
Latest News
Arsenal and Chelsea battle for Loic Remy's signature, Sunderland eye Ricky Alvarez and all the speculation from the papers.
Jose Mourinho saluted the 'killers' in his Chelsea side after they defeated Everton 6-3 in a nine-goal thriller.
Manuel Pellegrini was phlegmatic after Manchester City's home defeat by Stoke, and pessimistic about transfer options.
Follow our live blog for score updates, breaking team news, video and analysis from the Premier League and beyond.
According to Sky sources, Rene Meulensteen will not be heading back to Manchester United to work under Louis van Gaal.
Features

When it comes to the art of signing players, few did it better than Brian Clough and Peter Taylor. In the latter's book With Clough by Taylor he explained some of the science behind it in detailing how Nottingham Forest actively sought to buy players they perceived to have personal problems.

Type 'Christian Eriksen free-kicks' into your internet search engine and you will not be disappointed.

Everyone agreed that Tottenham had acquired some fine players in the summer of 2013, but the notorious line that Spurs sold Elvis to buy the Beatles soon became a source of embarrassment. Not least because that cast young Erik Lamela as John Lennon, the most celebrated of the lot.