Blogs & Opinion
Inverness Caledonian Thistle:
Inverness Caledonian Thistle: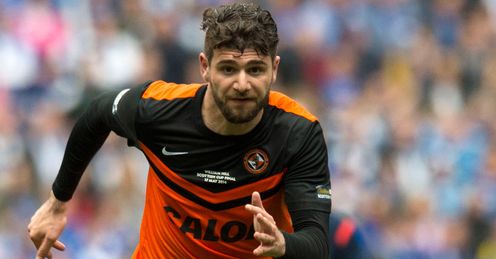 Inverness Caledonian Thistle
Dundee United rounded off their tour of Ireland with a 4-0 win over Bohemians in Dublin.
Other Football Experts:
Latest Posts in Football:

Jamie Carragher
Jamie Carragher has accused Manchester United of "mismanagement" over transfers after their 5-3 loss to Leicester....

Jamie Redknapp
Jamie Redknapp says Liverpool can't realistically hope to win the Premier League this season....

Football League Bloggers
Kevin Davies selects the five most influential footballers in his life, from childhood to the modern day....
Latest News
Follow our live blog for score updates, breaking team news, video and analysis from all today's matches.
Frank Lampard stepped off the bench to score against his former club and salvage a 1-1 draw for Man City at home to Chelsea.
Leicester City produced a sensational comeback to leave big-spending Manchester United shell-shocked after a 5-3 win.
A second-half header from James Morrison secured West Brom's first win of the season as they beat Tottenham 1-0.
Crystal Palace came from behind to beat Everton 3-2 and pick up their first win of the Premier League campaign.
Features

After last weekend's procession over Queens Park Rangers had been billed as a new dawn for Manchester United, Sunday's shocking 5-3 defeat at Leicester City provided the ultimate reality check.

One minute and 19 seconds. That was the time it took for a transformation in the appraisals of Mesut Ozil.

Alan Curbishley says Newcastle owner Mike Ashley could continue to back under-fire manager Alan Pardew in spite of growing unrest from the club's fans.