Blogs & Opinion
Real Madrid:
Recent Comments:
"Hi Guillem, all of this hype sourounding jose mourinho and the saying that the wave is swinging for real madrid right now. But once Jose leaves and it does seem that he will if not this... " View all comments
"wonderfull column as always...I think Madrid have a better chance of winning the Cup game in all of these 4 games. This is because Mourinho can play any system and not worry about how ... " View all comments
Real Madrid: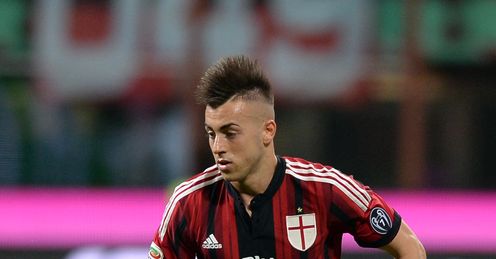 Real Madrid
Stephan El Shaarawy's agent insists the striker will not leave AC Milan, despite reported interest from Real Madrid.
Other Football Experts:
Latest Posts in Football:

Peter Beagrie
Forest's form, fears for Blackpool and Will Buckley's big move up for discussion in Peter Beagrie's Q&A....

Paul Merson
Merse tips draws for Arsenal and Man City and a win for Man United because of their name, not their form....
Latest News
Cardiff City have said that the position of the LMA chief executive Richard Bevan is 'untenable'.
Man City and Liverpool will look to lay down a marker when they meet on MNF, says Gary Neville.
All the build-up to a busy weekend of football action plus all the Premier League manager press conferences.
West Brom sign Georgios Samaras, Liverpool to hold more Mario Balotelli talks and Arsenal keen to strengthen.
Chelsea goalkeeper Petr Cech has reacted positively to being dropped, says manager Jose Mourinho.
Features

It started out as a rumour, quickly quashed and dismissed by most as nothing more than unfounded newspaper tittle-tattle.

Cesc Fabregas - £8.6m

In the Eredivisie, the battle of the title contenders can be of vital importance. As Feyenoord look back at the four point gap between them and league champions Ajax at the end of last season, they may ponder what might have been had they not lost both games to their fierce rivals.