Blogs & Opinion
Athletic Bilbao:
Recent Comments:
"Hi Guillem, all of this hype sourounding jose mourinho and the saying that the wave is swinging for real madrid right now. But once Jose leaves and it does seem that he will if not this... " View all comments
Athletic Bilbao: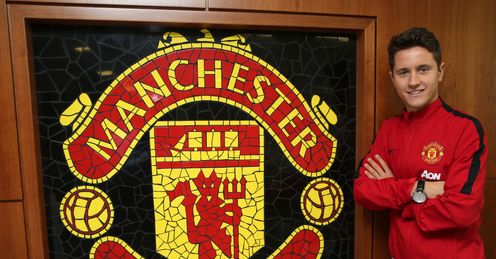 Athletic Bilbao
Athletic Bilbao's president has reiterated his disappointment over the departure of Ander Herrera to Manchester United.
Other Football Experts:
Latest Posts in Football:

Jamie Redknapp
Diego Costa has shown the impact he can have at Chelsea, but injuries are a worry, says Jamie Redknapp....

Gary Neville
Arsenal must sign a replacement for injured Olivier Giroud if they want to win the title, says Gary Neville....

Jeff Stelling
Jeff Stelling is worried that headline-making Leeds could end up slipping back into League One. ...
Latest News
Swansea, then Chelsea, move to the top of the Premier League, Stoke stun poor Manchester City and still no win for Louis van Gaal.
Chelsea hit Everton for six in a goal-filled Premier League extravaganza at Goodison Park which finally ended 6-3.
West Ham sign Alex Song, Sebastian Blanco joins West Brom, Man Utd agree deal for Daley Blind and Loic Remy set for Chelsea.
Louis van Gaal continues to wait for his first win as Manchester United manager following a 0-0 draw away to Burnley.
Manchester City's title defence suffered its first setback as Mame Biram Diouf's goal gave Stoke a shock 1-0 away win.
Features

When it comes to the art of signing players, few did it better than Brian Clough and Peter Taylor. In the latter's book With Clough by Taylor he explained some of the science behind it in detailing how Nottingham Forest actively sought to buy players they perceived to have personal problems.

Type 'Christian Eriksen free-kicks' into your internet search engine and you will not be disappointed.

Everyone agreed that Tottenham had acquired some fine players in the summer of 2013, but the notorious line that Spurs sold Elvis to buy the Beatles soon became a source of embarrassment. Not least because that cast young Erik Lamela as John Lennon, the most celebrated of the lot.