Blogs & Opinion
Jim Watt:
Opinion Archive:
November (1 post)

October (1 post)

August (1 post)

June (1 post)

May (5 posts)

April (1 post)

March (2 posts)

February (2 posts)

January (2 posts)

December (2 posts)

November (2 posts)
Jim Watt: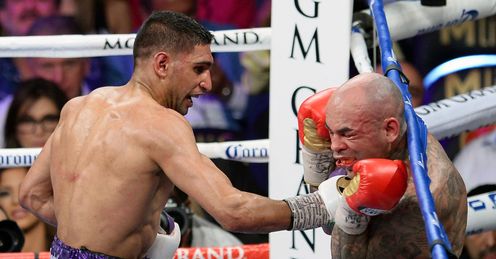 Jim Watt
Amir Khan is brave, fast and he doesn't do dull, says Jim Watt as he looks forward to the Brit's latest Vegas fight.
Other Boxing Experts:
Latest Posts in Boxing:
Latest News
Jamie Moore says Ant Crolla needs to forget his world title - for now - and will get help from the 'boxing fraternity'.
Amir Khan has taunted Floyd Mayweather, warning: fight me in May or lose your credibility.
Carl Frampton will defend his world title against Chris Avalos in Belfast on February 28, it has been confirmed.
Anthony Crolla's career is in jeopardy following the attack that left him with a fractured skull, his trainer says.
Manchester boxer Anthony Crolla will have surgery on Wednesday after an attack by burglars left him with multiple injuries.
Features

Welcome to the Ringside Toe 2 Toe podcast, an online offering from skysports.com bringing you the latest news and views from the world of boxing.

Did you miss the Amir Khan win over Devon Alexander? Well have a look back at what happened round-by-round

Ricky Hatton has described fighting as the star attraction amid the glitz and glamour of the Las Vegas Strip as "a dream I'll never wake from".