Blogs & Opinion
Ian Botham:
Opinion Archive:
August (1 post)

July (5 posts)

October (1 post)

September (1 post)
Ian Botham: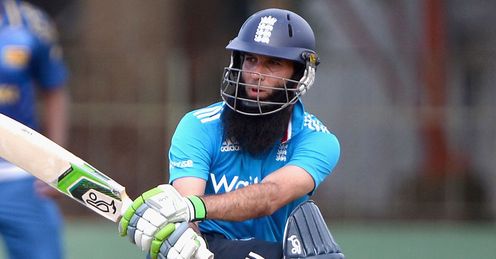 Ian Botham
Sir Ian Botham is backing Moeen Ali to star for England in their one-day international series with Sri Lanka.
Other Cricket Experts:
Latest Posts in Cricket:
Latest News
Australian cricketer Phillip Hughes has died in hospital in Sydney two days after he was struck by a ball while batting.
A distraught Shane Warne has given his tribute to Phillip Hughes, who he says was 'one of the good guys'.
News of the tragic death of Phillip Hughes has prompted an outpouring of grief among cricketers throughout the world.
Sir Ian Botham says Phillip Hughes' family must be given privacy after the death of the Australian batsman.
Phillip Hughes' family have released a statement expressing their devastation at the death of the Test batsman.
Features

Moeen Ali's hard-hitting and adaptability impressed Marcus Trescothick during England's first ODI against Sri Lanka.

Those who think life ends at 30 obviously haven't been watching the Sri Lanka cricket team.

Remember the collapses, the controversy and the astounding stroke-play? It's not even six months since Sri Lanka sealed a 3-2 victory over England but here's a refresher of the action – and what our pundits made of it…