Blogs & Opinion
Blogs: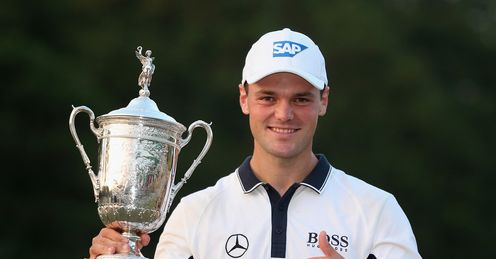 Blogs
Ewen Murray reflects on a US Open dominated by Martin Kaymer and questions the difficulty of the course.
Other Golf Blogs:
Latest Posts in Golf:

Rob Lee
Rob Lee says that Rory McIlroy will bounce back from his putting issues to claim the FedEx Cup....

Ewen Murray
Ewen Murray predicts a Rory McIlroy win in this weekend's Fed-Ex Cup Tour Championship....

Rob Lee
Europe are Ryder Cup favourites, says Rob Lee, but Team USA have plenty of reasons to be optimistic....
Latest News
Billy Horschel secured an amazing £7million payday by capturing the Tour Championship at East Lake in Atlanta.
Paul Casey celebrated the recent birth of his first child by claiming his 13th European Tour title in the KLM Open.
Korean teenager Hyo-Joo Kim birdied the 72nd hole to win the Evian Championship in her first ever major appearance.
England's Andy Sullivan won a trip into space with a hole-in-one in the final round of the KLM Open.
Rory McIlroy has a wonderful chance of pocketing another PGA title and $10million ahead of the 2014 Ryder Cup.
Features

The brand new Sky Sports Week Pass means it's easier than ever to watch all your favourite live sports on NOW TV.

The prize of a trip to space for anyone making a hole-in-one at this week's KLM Open marks another example of an unlikely collision between two very contrasting worlds.

The 2014 PGA Tour season reaches a climax this weekend when the end-of-season Tour Championship takes place in Georgia.