Blogs & Opinion
Features :
Features :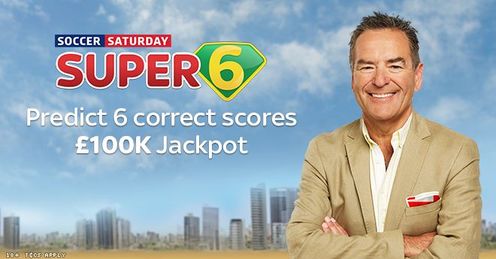 Features
Super 6 are running a World Cup edition of the football prediction game, offering up a £100,000 jackpot each week.
Other Football Experts:
Latest Posts in Football:
Latest News
Liverpool boss Brendan Rodgers says Raheem Sterling has the qualities needed to play as a striker on a regular basis.
Mauricio Pochettino was pleased with Tottenham as they thumped Newcastle to reach the Capital One Cup semi-finals.
Chelsea close to making Eden Hazard their highest-paid player, plus more gossip
FIFA vice-president Jim Boyce believes that Michael Garcia's resignation is 'damaging' to world football's governing body.
Capital One Cup reaction, Premier League manager news - all in our live blog
Features

After Raheem Sterling rediscovered his composure to see off Bournemouth, Brendan Rodgers will be encouraged that his new system can help Liverpool beat Arsenal on Sunday, writes Matthew Stanger...

Thierry Henry should be regarded as the greatest centre-forward of the Premier League era, writes Adam Bate...

Thierry Henry has announced his retirement from football and will join Sky Sports as a football expert and ambassador from the start of 2015.