Blogs & Opinion
Features:
Recent Comments:
"Jamie, superb article as always! I have to say that, as always, you're spot on. Arsenal have no momentum going into the last 5 games and i can't see them getting the results they ... " View all comments
Features: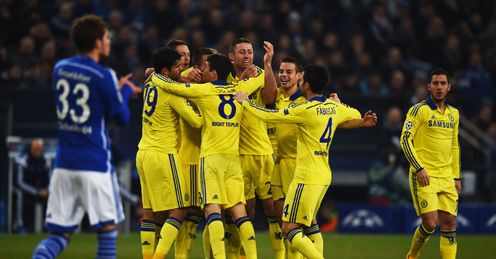 Features
With Chelsea in this form they can conquer Europe and the Premier League, writes Adam Bate.
Other Football Experts:
Latest Posts in Football:
Latest News
Steven Gerrard should not be made a scapegoat for Liverpool's problems, Brendan Rodgers told Sky Sports.
Brighton sign Darren Bent, Watford bring in Adlene Guedioura and Rotherham land Reece James - it's all in our live transfer blog.
Cesc Fabregas says he has spoken to Sergio Ramos after the Real Madrid defender questioned his commitment to Spain.
Coverage of Zenit v Benfica in Group C and build-up to the rest of Wednesday's games, with Arsenal and Liverpool in action.
Liverpool know that anything but a win against Ludogorets on Wednesday evening could see them eliminated from this season's Champions League.
Features

They were trying to whip up an atmosphere in the Veltins Arena. The crowd were lively and the team were making the right noises. Roberto di Matteo spoke of showing no sentiment but the thought of the former coach putting one over on his old club offered a tempting narrative.

The Case for Klopp

"It is not just the manager, and not just the players - we are all to blame as a group and we need to work our way out of this situation as a group" - Sergio Aguero, November 7.