Blogs & Opinion
Features:
Recent Comments:
"Jamie, superb article as always! I have to say that, as always, you're spot on. Arsenal have no momentum going into the last 5 games and i can't see them getting the results they ... " View all comments
"It's been the same old season for Arsenal, throwing away silly points at important moments in the season. Mers is right, out hopes of landing the title are over (again) and at the same ... " View all comments
"I'm a big fan Chris, great column as usual. I'm one of many happy baggies fan, who are hailing Roy Hodgson for the work he has done. Firstly under Di Matteo we played good football but ... " View all comments
Features: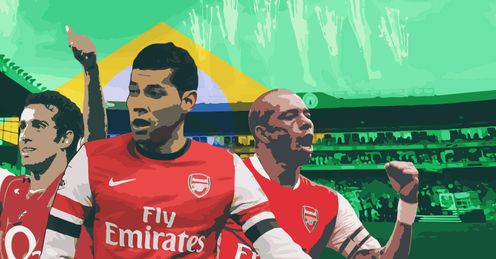 Features
With Arsenal set to buy Brazilian again, we look at their past successes and failures.
Other Football Experts:
Latest Posts in Football:
Latest News
Sky Sports pundits Thierry Henry and Jamie Redknapp feel Diego Costa crossed the line in Chelsea's win over Liverpool.
Branislav Ivanovic's extra-time goal gave Chelsea a 2-1 aggregate win over Liverpool and a place in the Capital One Cup final.
Liverpool boss Brendan Rodgers believes Chelsea's Diego Costa was lucky to stay on the field in the Capital One Cup semi-final.
Jose Mourinho thinks Chelsea's Diego Costa should be left alone to play football after a controversial outing on Tuesday.
Sheffield United will need to overturn a 1-0 first-leg deficit against Tottenham Hotspur to reach the Capital One Cup final.
Features

During the transfer window, every football fan has had a view on who their club sign - but it is the scouts who spark every deal, from multi-million pound purchases to short-term loan deals.

Branislav Ivanovic's extra-time header proved the difference as Chelsea beat Liverpool 1-0 in their Capital One Cup semi-final second leg at Stamford Bridge on Tuesday.

It seems Gabriel Paulista is on the brink of a move to Arsenal as Arsene Wenger once again turns to a Brazilian in the transfer market.