Blogs & Opinion
Features:
Recent Comments:
"I'm a big fan Chris, great column as usual. I'm one of many happy baggies fan, who are hailing Roy Hodgson for the work he has done. Firstly under Di Matteo we played good football but ... " View all comments
Features: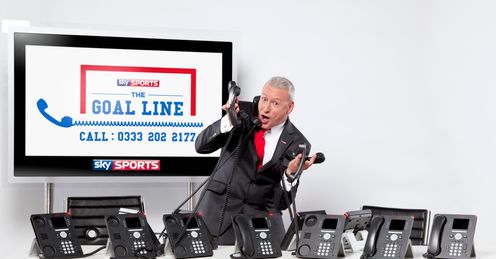 Features
Jim White is waiting to reassure fans pining for the Premier League that Football. Is. Coming.
Other Football Experts:
Latest Posts in Football:

Football League Bloggers
Kevin Davies remembers his enigmatic team-mates after Mario Balotelli's return to form....
Latest News
Gus Poyet hopes Sunderland will soon be in a position to flood their ranks with home-grown talent, rather than recruits.
Liverpool manager Brendan Rodgers insists he has "no concern" about controversial striker Mario Balotelli.
Celtic's on-loan Aston Villa winger Aleksandar Tonev has been banned for seven games for racially abusing an opponent.
Harry Redknapp will consider involving Adel Taarabt at Chelsea after burying the hatchet with the midfielder.
Joe Hart has told Sky Sports News Manuel Pellegrini's measured approach will get Manchester City back on an even keel.
Features

Yaya Toure has had his moments. There was the whipped strike against the crossbar against West Ham last weekend and the deadlock-breaking effort late on at Aston Villa. It's not that he's failing to contribute. It's that this contribution is so diminished by comparison to last season's heroics.

Bakary Sako and Nouha Dicko are unlikely to forget their first game together as Wolves team-mates. It was April 2013 and the scene was Molineux for the final home game of the season against Burnley. Wolves were desperate for a positive result to avoid a second consecutive relegation.

Former England and Bolton striker Kevin Davies remembers individual enigmas that he played with after Mario Balotelli's return to form...