Blogs & Opinion
Features:
Recent Comments:
"I'm a big fan Chris, great column as usual. I'm one of many happy baggies fan, who are hailing Roy Hodgson for the work he has done. Firstly under Di Matteo we played good football but ... " View all comments
Features: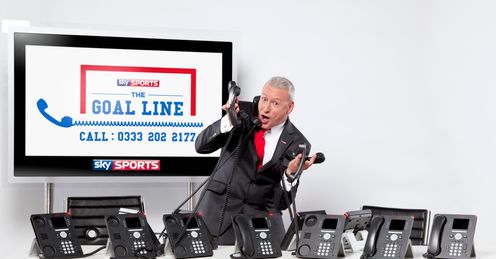 Features
Jim White is waiting to reassure fans pining for the Premier League that Football. Is. Coming.
Other Football Experts:
Latest Posts in Football:

Jamie Carragher
Spurs can make the top four, says Carra, depending on how seriously they take their European duties....

Paul Merson
Merse expects a losing start for Neil Warnock, but wins for Arsenal, Chelsea, Man United and QPR....
Latest News
Premier League build-up, Europa League draw and reaction plus all the manager press conferences.
Aston Villa and Valencia want Tom Cleverley, Xabi Alonso joins Bayern Munich and Arsenal linked with Sokratis Papastathopoulos.
Arsene Wenger says he will keep any transfer negotiations at Arsenal 'as secret as possible' in the current window.
Liverpool boss Brendan Rodgers knows facing Real Madrid at Anfield is going to be a special night for the club.
Valencia have made a bid to sign Manchester United midfielder Tom Cleverley, according to Sky sources.
Features

Everyone agreed that Tottenham had acquired some fine players in the summer of 2013, but the notorious line that Spurs sold Elvis to buy the Beatles soon became a source of embarrassment. Not least because that cast young Erik Lamela as John Lennon, the most celebrated of the lot.

Saturday's opponents Chelsea might have expected Everton's Romelu Lukaku to come back to haunt them, but Jose Mourinho surely thought he'd seen the back of Samuel Eto'o. Instead he's back in the Premier League and eyeing another challenge in his remarkable career.

When it comes to the art of signing players, few did it better than Brian Clough and Peter Taylor. In the latter's book With Clough by Taylor he explained some of the science behind it in detailing how Nottingham Forest actively sought to buy players they perceived to have personal problems.