Blogs & Opinion
Features:
Recent Comments:
"I'm a big fan Chris, great column as usual. I'm one of many happy baggies fan, who are hailing Roy Hodgson for the work he has done. Firstly under Di Matteo we played good football but ... " View all comments
Features: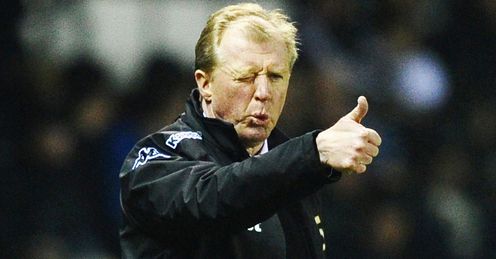 Features
Beags wonders whether fluid attack or stout defence will win the Championship play-off semi-finals...
Other Football Experts:
Latest Posts in Football:

Niall Quinn
Niall Quinn backed Alexis Sanchez to fill the goalscoring void left by the injured Olvier Giroud at Arsenal....

Kevin Phillips
Premier League sides have no excuse for going out to lower-league teams in cup ties, says Kevin Phillips....

Football League Bloggers
Keith Andrews explains how a strong philosophy and shrewd signings saw MK Dons record their greatest win....
Latest News
Papers report Man Utd are set to step up pursuit of Ajax's Daley Blind, as Chelsea's Fernando Torres talks to AC Milan.
All the latest sports news and views in our live blog, with Wayne Rooney the favourite to be named England captain.
Arsenal survived the final 15 minutes with 10-men to defeat 1-0 Besiktas to reach the Champions League group stages.
Arsenal manager Arsene Wenger says he is reluctant to buy a new striker, despite a long-term injury to Olivier Giroud.
Angel di Maria is expected to be handed Manchester United's number seven shirt on Thursday afternoon.
Features

When it comes to the art of signing players, few did it better than Brian Clough and Peter Taylor. In the latter's book With Clough by Taylor he explained some of the science behind it in detailing how Nottingham Forest actively sought to buy players they perceived to have personal problems.

Sky Sports is the best place to follow Thursday's draw for the UEFA Champions League group stage.

Sky Sports Fantasy Football scout Tim Clement weighs up which big-money signing is most likely to rack up points for your side this season.