Blogs & Opinion
Features:
Recent Comments:
"I'm a big fan Chris, great column as usual. I'm one of many happy baggies fan, who are hailing Roy Hodgson for the work he has done. Firstly under Di Matteo we played good football but ... " View all comments
Features: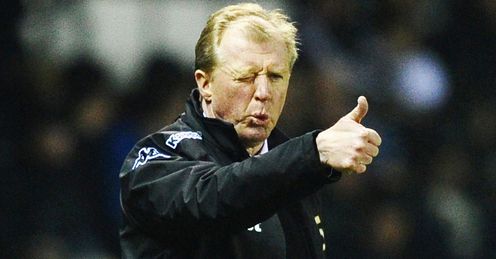 Features
Beags wonders whether fluid attack or stout defence will win the Championship play-off semi-finals...
Other Football Experts:
Latest Posts in Football:

Martin Tyler
Which letter surname gets the most goals? Who has made the most passes? Martin has the stats......

Guillem Balague
Guillem Balague says Real Madrid's poor football judgement has left them weaker than last season....

Alan Smith
Alan Smith says many Man Utd fans will be upset to see Danny Welbeck move to Arsenal....
Latest News
Kevin Strootman linked with Man United again, Aston Villa seal Tom Cleverley loan and Cesar Azpilicueta signs new Chelsea deal.
Manchester United boss Louis van Gaal insists he has no regrets about taking the job at Old Trafford this summer.
John Stones has been named in England's starting line-up for Wednesday night's friendly against Norway.
England boss Roy Hodgson is worried Premier League clubs are too scared to take a gamble on young home produced players.
Fernando Torres admits he knew his time at Chelsea was up when they signed Diego Costa.
Features

Still not had your transfer fix? There are still players out there looking to find a new club this summer...

The globalisation of football is an opportunity for clubs savvy enough to identify talent from abroad. However, with players being expected to adapt to a new country, the risks are increased in line with the reward.