Blogs & Opinion
Adam Craig:

Adam Craig: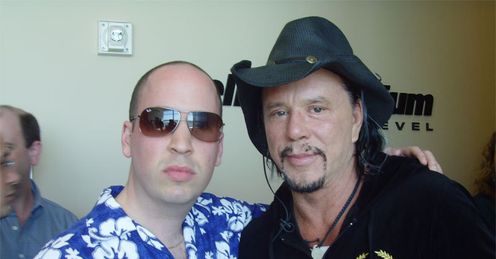 Adam Craig
A Hawaiian shirt and a Hollywood legend... Adam Craig closes his WrestleMania diary in fitting style.
Other WWE Blogs:
Latest Posts in WWE:
Latest News
Brock Lesnar and John Cena's main event at Night of Champions ended in chaos. Find out how…
See what happened on the Night of Champions undercard in Nashville and whether any belts changed hands.
The Miz and Damien Miz-dow beat Dolph Ziggler and R-Ziggler on Tuesday's episode of Main Event.
Brock Lesnar scrapped with John Cena and Mark Henry punished Rusev on the pre-Night of Champions Raw.
The Authority met Roman Reigns in a steel cage, while Bray Wyatt battled with Chris Jericho on Raw.
Features

See how illustrator Paul Ainsworth used his sketch skills to give makeovers to a throng of WWE Superstars.

Ever wondered what wrestlers would look like with cats' heads? No, us neither, but here you go...

Take a peek at images of Batista playing Drax the Destroyer in new movie Guardians of the Galaxy.