Blogs & Opinion
Adam Craig:

Adam Craig: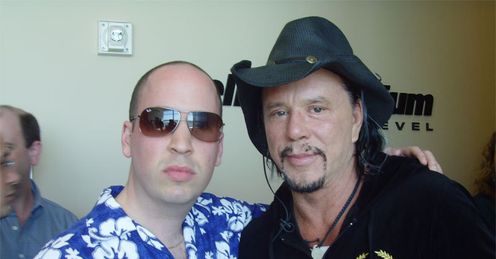 Adam Craig
A Hawaiian shirt and a Hollywood legend... Adam Craig closes his WrestleMania diary in fitting style.
Other WWE Blogs:
Latest Posts in WWE:
Latest News
The Miz and Damien Miz-dow beat Dolph Ziggler and R-Ziggler on Tuesday's episode of Main Event.
Brock Lesnar scrapped with John Cena and Mark Henry punished Rusev on the pre-Night of Champions Raw.
The Authority met Roman Reigns in a steel cage, while Bray Wyatt battled with Chris Jericho on Raw.
Adrian Neville, Tyson Kidd, Tyler Breeze and Sami Zayn all won on NXT - a week before their big title bout.
Dolph Ziggler beat Damien Miz-dow on Main Event - and will meet The Miz at WWE Night of Champions.
Features

John Cena will try to tame The Beast once again when WWE's finest pitch up in Nashville.

See how illustrator Paul Ainsworth used his sketch skills to give makeovers to a throng of WWE Superstars.

Ever wondered what wrestlers would look like with cats' heads? No, us neither, but here you go...