Blogs & Opinion
Adam Craig:

Adam Craig: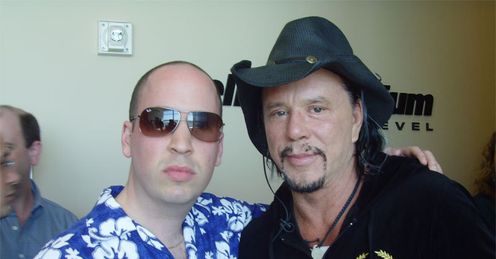 Adam Craig
A Hawaiian shirt and a Hollywood legend... Adam Craig closes his WrestleMania diary in fitting style.
Other WWE Blogs:
Latest Posts in WWE:
Latest News
John Cena delivered a message to Brock Lesnar on WWE Raw by running roughshod over The Wyatt Family.
Randy Orton pulverised Rob Van Dam on Smackdown, but was unable to conquer his rival Roman Reigns.
Did Brock, Brie, Bray, Dolph and Dean win or lose in LA on Sunday night? Click here for answers...
Kevin Steen, a former champion in Ring of Honor and Pro Wrestling Guerrilla, has joined NXT.
Brock Lesnar was crowned as new WWE Heavyweight Champion - but is this the end for Cenation?
Features

John Cena will try to tame The Beast once again when WWE's finest pitch up in Nashville.

See how illustrator Paul Ainsworth used his sketch skills to give makeovers to a throng of WWE Superstars.

Ever wondered what wrestlers would look like with cats' heads? No, us neither, but here you go...