Blogs & Opinion
Adam Craig:

Adam Craig: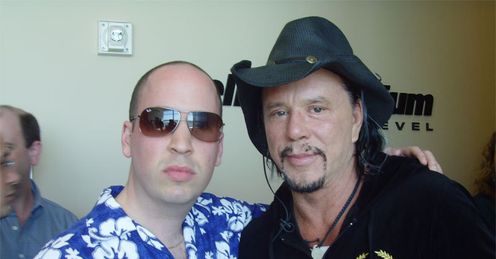 Adam Craig
A Hawaiian shirt and a Hollywood legend... Adam Craig closes his WrestleMania diary in fitting style.
Other WWE Blogs:
Latest Posts in WWE:
Latest News
Ricardo Rodriguez, Alberto Del Rio's former ring announcer, has been released by WWE.
Dean Ambrose's bandaged shoulder did not stop him from scuffling with Seth Rollins on WWE Main Event.
Bray Wyatt will wrestle his Battleground conqueror Chris Jericho at SummerSlam on Sunday, August 17.
Brie Bella has got her job back - and a SummerSlam showdown with arch-enemy Stephanie McMahon!
Irish star and NJPW alumnus Fergal Devitt has signed a WWE contract and will report to the NXT division.
Features

See how illustrator Paul Ainsworth used his sketch skills to give makeovers to a throng of WWE Superstars.

Brock Lesnar conquered The Undertaker – but can he conquer John Cena?

Take a peek at images of Batista playing Drax the Destroyer in new movie Guardians of the Galaxy.