Blogs & Opinion
League One Spotlight:

League One Spotlight: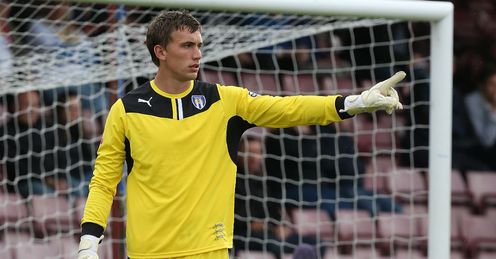 League One Spotlight
Colchester's on-loan 'keeper Sam Walker talks winning sparks and game time away from Chelsea.
Other Football Experts:
Latest Posts in Football:

Jamie Carragher
Jamie Carragher says there's no natural replacement for Steven Gerrard in the England team....

Martin Tyler
Steven Gerrard can inspire the next generation of England stars even in retirement, says Martin Tyler....

Dwight Yorke
Dwight Yorke has tipped Louis van Gaal to take Man Utd back to the top of the Premier League....
Latest News
James Rodriguez nears £63m Real Madrid move, Michel Vorm agrees Spurs terms and Leicester sign Leonardo Ulloa for £7m.
England captain Steven Gerrard has announced his retirement from international football.
Southampton manager Ronald Koeman insists they have not received a new bid from Liverpool for defender Dejan Lovren.
Swansea keeper Michel Vorm has agreed personal terms with Tottenham, with Gylfi Sigurdsson set to move the other way.
Colombia star James Rodriguez is on the verge of completing a blockbuster £63million move to Real Madrid from Monaco.
Features

"He is an incredible man and a fantastic footballer who we have all been blessed to see in an England shirt so often.

Once again the bulging purses have seen the Premier League keeping La Liga afloat with their abundant transfer fees. There has been a fair amount of bustling, buying activity so far this summer, especially with Jose Mourinho raiding Atletico Madrid's squad for a Chelsea quick fix.

As Liverpool proved with a fee rising to £26million for Adam Lallana, buying English means paying big money. Meanwhile, despite the huge audience, the World Cup still represents the chance to uncover fantastic value in players across the planet. And Colombia's David Ospina is just one of many.