Blogs & Opinion
Michael Bisping:

Michael Bisping: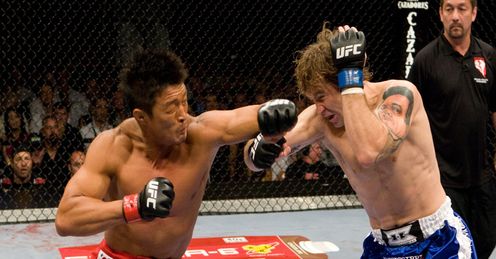 Michael Bisping
Michael Bisping is looking for complete dominance as he faces Yoshihiro Akiyama on Saturday.
Other UFC Experts:
Latest Posts in UFC:
Latest News
Fabricio Werdum knocked out Mark Hunt with a flying knee to win the interim heavyweight title.
A one-sided featherweight bout produced the latest finish in UFC history with just four seconds remaining.
London flyweight Brad Pickett is fighting the 'development of combat' as well as Chico Camus next.
Michael Bisping admits he wants to stop being an emotional fighter driven by animosity.
Jimi Manuwa is fighting the legendary Shogun Rua but hasn't paid attention to his foe's impressive resume.
Features

London veteran Brad Pickett has confessed that his biggest fight to date is actually overcoming the "natural development of combat" which doesn't suit his trademark style.

Michael Bisping is aware the type of rivalry he has with upcoming foe Luke Rockhold has been detrimental in the past - and vows to remain calm despite his tendency for competing emotionally.

Jimi Manuwa looks up to nobody within his sport so it is hardly surprising that he struggles to recall any previous fights of his legendary upcoming opponent Mauricio 'Shogun' Rua.