Blogs & Opinion
Opinion: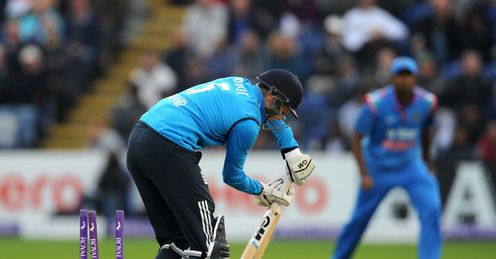 Opinion
Beefy says England's batting against spin is lamentable and they cannot win the 2015 World Cup.
Other Cricket Experts:
Latest Posts in Cricket:
Latest News
Alastair Cook says every member of the England squad is extremely saddened by the tragic death of Phillip Hughes.
Brendon McCullum hit a record-breaking hundred in a day played out of respect to Phillip Hughes' memory.
Bangladesh took a 4-0 lead in the ODI Series against Zimbabwe with victory in Dhaka on Friday.
Phillip Hughes will be honoured with a state memorial in Sydney next week.
Cricket Australia has pledged to provide Sean Abbott with as much support as he needs.
Features

Phillip Joel Hughes was born on 30 November 1988 to a banana-farming father Greg and an Italian mother Virginia in Macksville, a small northern New South Wales town of barely 2,500 inhabitants on the Nambucca River midway between Brisbane and Sydney.

Moeen Ali's hard-hitting and adaptability impressed Marcus Trescothick during England's first ODI against Sri Lanka.

Those who think life ends at 30 obviously haven't been watching the Sri Lanka cricket team.