Blogs & Opinion
Andy Walker:

Opinion Archive:
September (1 post)

August (3 posts)

July (1 post)

June (2 posts)

May (2 posts)

April (4 posts)

March (3 posts)

February (1 post)

January (2 posts)

December (3 posts)

November (3 posts)

October (5 posts)

September (2 posts)
Andy Walker: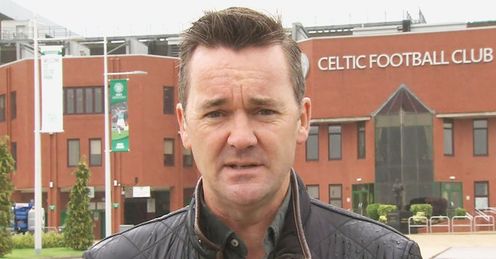 Andy Walker
Andy Walker analyses the events taking place in Scotland, including Celtic's clash with Aberdeen.
Other Football Experts:
Latest Posts in Football:

Graeme Souness
Graeme Souness says Steven Gerrard would still get into the starting XI of any Premier League team....

Dwight Yorke
Dwight Yorke believes Christian Benteke's return will provide a huge boost for Aston Villa. ...

Guillem Balague
Athletic, Sevilla and Valencia haven't yet got what it takes to crack the top three, says Guillem Balague....
Latest News
Nemanja Matic's header earned Chelsea three away points against Sporting Lisbon in UEFA Champions League Group G.
Manchester City endured yet another night of Champions League frustration as they were held to a 1-1 draw by Roma.
Manuel Pellegrini remained confident of Champions League progress after Manchester City's 1-1 draw with Roma.
John Terry admitted his relief after Chelsea grabbed a 1-0 win away to Sporting Lisbon in the UEFA Champions League.
Chelsea manager Jose Mourinho was pleased with his side's performance in their away 1-0 win over Sporting Lisbon.
Features

"I am absolutely sure that Manchester City will eventually win the Champions League," said Manuel Pellegrini before City's 1-1 draw with Roma. The key word being 'eventually'. On this evidence, City's date with destiny still lies far in the future.

"If we win all nine matches, Zenit will be champions." The words of Andre Villas Boas upon being named Zenit St Petersburg manager in March seemed wildly optimistic given the circumstances.

Some have retired, others are back in South America. One has even found his way to the Indian Super League, while another has opted for the less exotic climes of Leicester. Here we remember Inter's Champions League winning squad from 2010...