Blogs & Opinion
Daniel Routledge:
Daniel Routledge: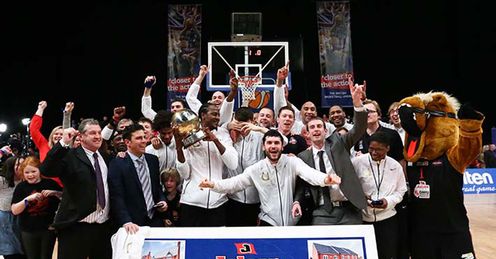 Daniel Routledge
Leicester are a great defensive team, says Daniel Routledge, but are they the best in BBL history?
Other Basketball Experts:
Latest Posts in Basketball:
Latest News
DeMarcus Cousins helped the Sacramento Kings to a comfortable 103-88 victory over the Chicago Bulls.
Tim Duncan scores 19 points as San Antonio Spurs recorded a narrow 92-90 win over the Cleveland Cavaliers.
Jason Collins, the first openly gay player in the NBA, has announced his retirement at the age of 35.
Charlotte Hornets forward Jeffrey Taylor has been banned for 24 games for his role in a domestic violence incident.
Kobe Bryant scores 28 points as the Los Angeles Lakers beat the Atlanta Hawks 114-109.
Features

In an era where elite-level sportspeople are the beneficiaries of colossal contracts and subject of eye-watering transfer fees, the richest contract in the history of sport is in the process of being signed.

A British wheelchair basketball star wants a professional league to be launched in Britain to enable disabled players to ply their trade at home.

Tongues across the Atlantic were wagging on Friday when NBA superstar LeBron James announced that he will be returning to Cleveland to play for his former team the Cavaliers.