Blogs & Opinion
Daniel Routledge:
Daniel Routledge: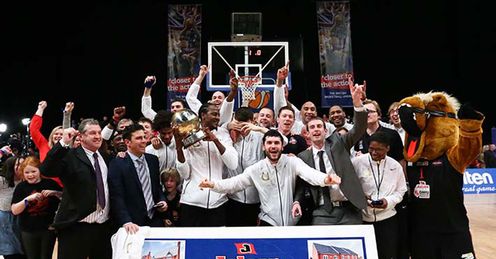 Daniel Routledge
Leicester are a great defensive team, says Daniel Routledge, but are they the best in BBL history?
Other Basketball Experts:
Latest Posts in Basketball:
Latest News
Kevin Love has been traded from the Minnesota Timberwolves to the Cleveland Cavaliers in a three-team deal.
Steve Ballmer has officially completed his purchase of the Los Angeles Clippers from the Sterling Family.
San Antonio Spurs have appointed Becky Hammon as an assistant coach.
Indiana Pacers star Paul George has received surgery after suffering a leg injury in a practice match with the US squad.
Chris Bosh and Dwyane Wade have signed new deals with the Miami Heat.
Features

Tongues across the Atlantic were wagging on Friday when NBA superstar LeBron James announced that he will be returning to Cleveland to play for his former team the Cavaliers.

It's July 4, which can only mean one thing: United States' Independence Day!

Have your say on school sport and what activities children do outside of school.