Blogs & Opinion
Daniel Routledge:
Daniel Routledge: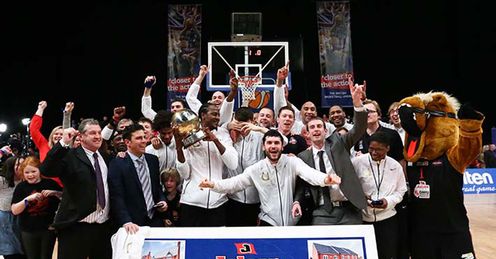 Daniel Routledge
Leicester are a great defensive team, says Daniel Routledge, but are they the best in BBL history?
Other Basketball Experts:
Latest Posts in Basketball:
Latest News
Sheffield Sharks made it through to the semi-finals of the BBL Cup for a third straight year by beating Cheshire Phoenix.
LeBron James endured an emotional but frustrating homecoming as the New York Knicks spoiled his return to Cleveland.
Los Angeles Lakers fell to a 108-90 defeat to Houston Rockets in the NBA season opener at the Staples Center.
London Lions fell to their first loss in the BBL Championship when they went down 69-65 to Esh Group Eagles Newcastle.
Charles Smith brought up a significant career milestone as Newcastle remained top of the British Basketball League.
Features

Tongues across the Atlantic were wagging on Friday when NBA superstar LeBron James announced that he will be returning to Cleveland to play for his former team the Cavaliers.

It's July 4, which can only mean one thing: United States' Independence Day!

Have your say on school sport and what activities children do outside of school.