Blogs & Opinion
Daniel Routledge:
Daniel Routledge: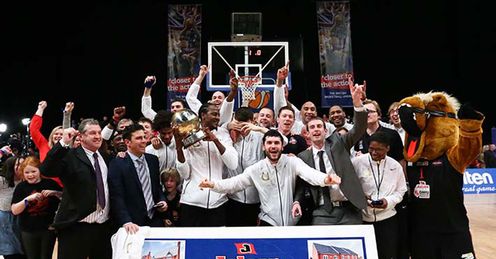 Daniel Routledge
Leicester are a great defensive team, says Daniel Routledge, but are they the best in BBL history?
Other Basketball Experts:
Latest Posts in Basketball:
Latest News
The Boston Celtics traded four-time All-Star point guard Rajon Rondo to the Dallas Mavericks on Thursday.
Jimmy Butler scored a career-high 35 points and added seven assists as the Chicago Bulls saw off New York Knicks 103-97.
Marc Gasol scored 26 points as Memphis outlasted San Antonio 117-116 in triple overtime.
Golden State has suffered their first defeat in more than a month, losing 105-98 to the Memphis Grizzlies on Tuesday.
Raptors stay top after Lou Williams comes off the bench to inspire Toronto Raptors to their third consecutive victory.
Features

There was an inevitability about Kobe Bryant overhauling the mighty Michael Jordan's NBA points-scoring tally on Sunday night but the true value of the legendary pair might have been best underlined by a shot that Bryant missed.

In an era where elite-level sportspeople are the beneficiaries of colossal contracts and subject of eye-watering transfer fees, the richest contract in the history of sport is in the process of being signed.

A British wheelchair basketball star wants a professional league to be launched in Britain to enable disabled players to ply their trade at home.