Blogs & Opinion
Guillem Balague:

Guillem Balague: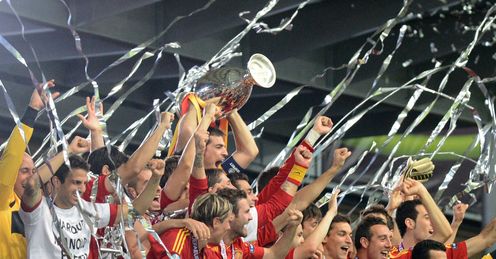 Guillem Balague
Guillem Balague says that Spain's quality meant they could play whatever game they wanted and still win.
Other Football Experts:
Latest Posts in Football:
Latest News
Arsenal will be without Jack Wilshere for around three months after the midfielder underwent ankle surgery.
Frank Lampard has hailed Man City's Sergio Aguero as one of the world's best players and the cream of the striking crop.
Cesc Fabregas believes a summer switch to Chelsea has allowed him to produce 'some of the best football of my career'.
Liverpool's defensive frailties at set pieces will continue to haunt them, says Gary Neville.
Franz Beckenbauer and three FIFA executive committee members are under investigation by ethics chief Michael Garcia.
Features

Tony Bellew is off to see Everton play away in Europe for the very first time.

On a drizzly night at the Emirates Stadium there were three moments to savour. Two of them accounted for the 2-0 scoreline. The other was a stunning piece of skill by Alex Oxlade-Chamberlain that deserved the same reward.

They were trying to whip up an atmosphere in the Veltins Arena. The crowd were lively and the team were making the right noises. Roberto di Matteo spoke of showing no sentiment but the thought of the former coach putting one over on his old club offered a tempting narrative.