Blogs & Opinion
Jim Watt:

Jim Watt: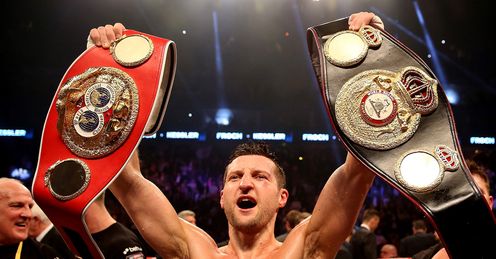 Jim Watt
Carl Froch has the world titles but Andre Ward holds the cards and has nothing to prove, says Jim Watt.

Jim Watt
Jim Watt tips Carl Froch to outlast Mikkel Kessler in an epic battle of skill and strength on Saturday.

Jim Watt
Jim Watt expects Carl Froch to set an intense pace against Mikkel Kessler in their May 25 rematch.
Other Boxing Experts:
Latest Posts in Boxing:
Latest News
Features

Welcome to the Ringside Toe 2 Toe podcast, an online offering from skysports.com bringing you the latest news and views from the world of boxing.

Some big prizes were handed out this week but, as always, for every gloating winner there are a number of losers counting their losses.