Blogs & Opinion
US Open:
US Open: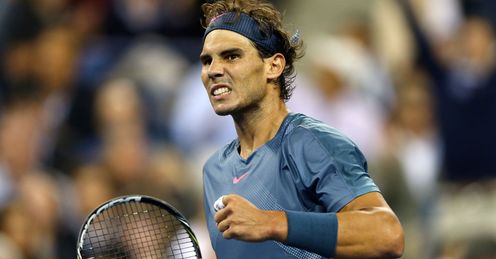 US Open
Rafael Nadal won his second US Open title and 13th Grand Slam crown after defeating Novak Djokovic 6-2 3-6 6-4 6-1.
Other Tennis Experts:
Latest Posts in Tennis:
Latest News
Former World No 15 Robby Ginepri claimed his first ATP Tour win in over a year to make round two of the Atlanta Open.
Heather Watson was broken seven times as she was dumped out of the first round of the Baku Cup by Kristina Mladenovic.
Robin Haase was forced to dig deep before advancing past Aleksandr Nedovyesov in the first round of the Swiss Open.
Sam Querrey safely reached the last 16 of the BB&T Atlanta Open but two American hopefuls failed to qualify.
Viktor Troicki enjoyed a winning-return to competitive tennis in the first round of the Swiss Open at Gstaad.
Features

Chocolate and Roger Federer - everything that is great about picturesque Switzerland. Throw in Olympic skiing gold medalist Lindsey Vonn and you get the ultimate challenge.

With the US Open just around the corner, it is time for Stan Wawrinka to have another run.

It's been another eventful week across the world of sport, but again it showed that for every smiling winner there's a disheartened loser.