Blogs & Opinion
US Open:
US Open: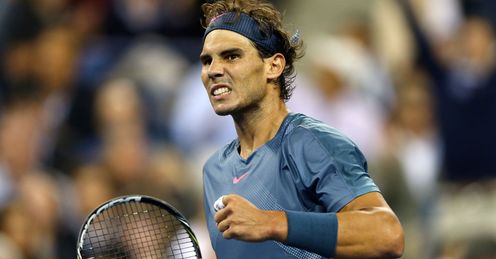 US Open
Rafael Nadal won his second US Open title and 13th Grand Slam crown after defeating Novak Djokovic 6-2 3-6 6-4 6-1.
Other Tennis Experts:
Latest Posts in Tennis:
Latest News
Novak Djokovic and Serena Williams have been named 2014 World Champions by the International Tennis Federation.
Tomas Berdych has hired one of Andy Murray's former coaches to spearhead his challenge in 2015.
Two massive renovations at the All England Club have been approved by the Merton Council planning committee.
The Indian Aces were crowned as champions of the IPTL, despite suffering a 29-15 defeat to UAE Royals.
The Indian Aces became the first International Premier Tennis League champions after a 28-23 win over Manila Mavericks.
Features

We look back in pictures of the glitz, glamour and razzamataz of the inaugural International Premier Tennis League.

Andy Murray summed up his season when he signed a camera lens with a message that said "Bad Year!" after reaching the Paris Masters quarter-finals which assured his place at the season-ending ATP World Tour Finals.