Blogs & Opinion
Anita Navin's Coach's Corner:

Blog Archive:
September (1 post)

July (1 post)

June (1 post)

April (3 posts)

March (7 posts)

February (2 posts)
Anita Navin's Coach's Corner: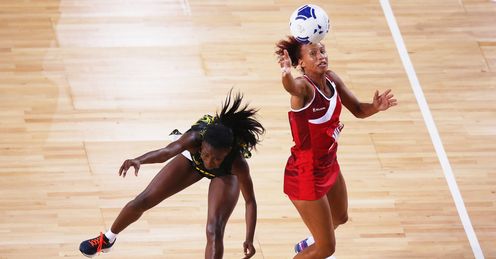 Anita Navin's Coach's Corner
Anita Navin analyses the England squads for the up-and-coming Test Series and Fast 5 tournament.
Other Netball Blogs:
Latest Posts in Netball:
Latest News
New Zealand produced a phenomenal defensive display to defeat England 52-38 in the second International Test.
England are aiming to complete a pair of victories over the Silver Ferns in Friday's second International Test match.
England gained sweet revenge over New Zealand for their Commonwealth Games heartbreak with a 42-38 win in Rotorua.
Sky Sports will show England's two-game Test Series against New Zealand live.
England Netball have confirmed all Netball Superleague fixtures will be played to a finish in the 2015 season.
Features

Brooke Vincent is the latest Coronation Street cast member to sign up for the second Soap Showdown charity match against Emmerdale.

Another week has passed in the world of sport and, yet again, heroes and villains have been made. From the enthroned to dethroned, Sky Sports pass judgement on the unadulterated highs and soul-destroying lows.

Follow @SkyNetball on Twitter for all the latest news, views and opinion from the world of netball.