Blogs & Opinion
Anita Navin's Coach's Corner:

Blog Archive:
September (1 post)

July (1 post)

June (1 post)

April (3 posts)

March (7 posts)

February (2 posts)
Anita Navin's Coach's Corner: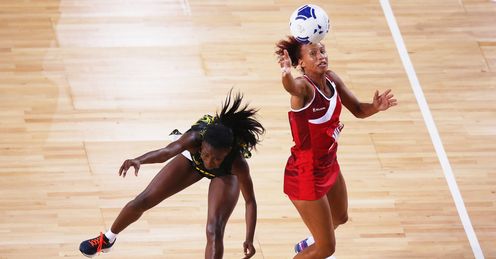 Anita Navin's Coach's Corner
Anita Navin analyses the England squads for the up-and-coming Test Series and Fast 5 tournament.
Other Netball Blogs:
Latest Posts in Netball:
Latest News
Loughborough Lightning have signed South Africa captain Maryka Holtzhausen for the 2015 Netball SuperLeague season.
England won the first game of their two-match series against Malawi thanks to a commanding 68-36 victory at London's Copperbox Arena.
England will be hoping to continue their World Cup preparations with victory over Malawi in this month's series.
Netball Superleague side Hertfordshire Mavericks have announced their squad for the 2015 season.
Tracey Neville believes England must adapt to beat the unorthodox style of Malawi.
Features

It might be stated that 'the difference between the impossible and the possible lies in a person's determination' and it certainly holds true for the development of Malawi as a netballing nation who compete with the very best in the world.

Follow @SkyNetball on Twitter for all the latest news, views and opinion from the world of netball.