Blogs & Opinion
Anita Navin's Coach's Corner:

Blog Archive:
September (1 post)

July (1 post)

June (1 post)

April (3 posts)

March (7 posts)

February (2 posts)
Anita Navin's Coach's Corner: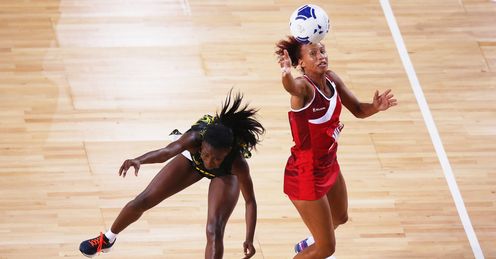 Anita Navin's Coach's Corner
Anita Navin analyses the England squads for the up-and-coming Test Series and Fast 5 tournament.
Other Netball Blogs:
Latest Posts in Netball:
Latest News
Yorkshire Jets opened their Superleague Netball season with a 70-44 win over Loughborough Lightning.
Manchester Thunder opened the 2015 Netball Superleague with a 55-52 win over rivals Surrey Storm.
The 2015 Netball Superleague season starts live on Sky Sports 4 on January 26, but who are the favourites?
Yorkshire Jets plan to use their Superleague opener against Loughborough Lightning as a showcase.
Natalie Seaton told Sportswomen that netballers are inspirational to women and young girls.
Features

With the Netball World Cup in Sydney on the horizon, Anita Navin analyses the Superleague players who will be pushing for a place in England squad who travel to Australia this summer...

The Netball Superleague is raising the standard of the sport across the country, says Yorkshire Jets captain Lauren Potter.

It might be stated that 'the difference between the impossible and the possible lies in a person's determination' and it certainly holds true for the development of Malawi as a netballing nation who compete with the very best in the world.