After lengthy discussions in the office and some questions from some of you, I asked my colleague and stats man Chris Collinson (@chriscollinson7) to research whether Barcelona have changed their style under Tito Vilanova in comparison to Pep Guardiola's team.
He has found, with the help of Opta, some interesting figures which back up the fact that there has been a shift in style, even a small one.
Read his research below and tell me what you think... either by filling out the feedback form below or tweeting @GuillemBalague.
BARCELONA STYLE COMPARSION
So how do Barcelona under Pep Guardiola in 2011-12 compare to the team playing under Vilanova this season?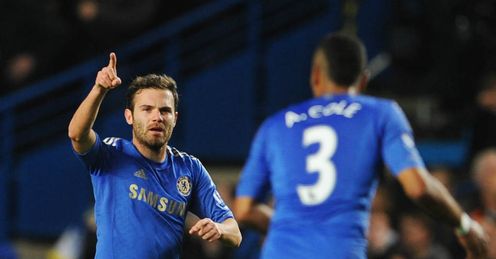 Barcelona are still enjoying similar levels of possession (70 per cent) and making similar number of passes per game (around 700) as last season, but are making more of their passes further up the pitch - only 9.7 per cent of their passes are in their own defensive third this season, compared to 13 per cent last season, which perhaps suggests that Vilanova doesn't want them just passing the ball around at the back ad infinitum.
This 'less messing around at the back' point is backed up by the fact that Barcelona are launching more long balls (i.e. a 'hoof' with no particular intended target) than last season - 9.6 per game compared to 8.4 last season.
Also, Barcelona are getting into the opposition box more often under Vilanova than they did under Guardiola last season - they are having 33.6 touches in the opposition box per game this season, compared to 31 last season.
This is Collinson's conclusion: "In general, there's a slight move towards being more direct, but not a significant one. On the football style spectrum - with Stoke at one end and Barcelona at the other - it's a very small change in style, but I suppose since Barcelona are so 'pure' in their passing philosophy, any change towards being more direct - however small - is significant."
Do you agree? Let me know by filling out the feedback form below...
Guillem answers your questions...
Got a question for Guillem? Then send it in here or use the feedback form below, and then look out for his answer next week.
WHAT'S THE MATA?
Hello, hope you're well? I wanted to know what Spanish people think of Juan Mata. I get the feeling he is under-rated considering his brilliant talents and superb skills, also the new stylish Chelsea squad and the fact of Falcao joining Chelsea. That would surely make them extremely dangerous to face in any competition? Javi Garcia
GUILLEM SAYS: The thing that Mata has a little bit against him is that he played for Valencia, even though he came from Real Madrid, and that always gives you a little less exposure. Also, I've got the impression that if you play in the Premier League it's harder to have a big impact on the Spanish media and, perhaps even, to impress the Spanish coach than if you play for either Real Madrid or Barcelona. That's partly because they are two of the best teams in the world, which forces you to play at a very high standard if you want to be part of that team. But that said it was a big surprise that Mata was not part of the squad for the last couple of games and I'm sure that he will come back. He is becoming a better player with Chelsea and that cannot be ignored.
HANDY PERFORMER
Hi Guillem, I was wondering how you would rate David de Gea's start to his Manchester United career? Filling the gap left by Edwin van der Sar's departure was a massive challenge but he appears to have made a solid start to life at Old Trafford - do you agree? Also is there any truth in speculation from Spain that the former Atletico Madrid stopper is homesick? Thanks in advance. Shane Farrington
GUILLEM SAYS: I mentioned on my Twitter account @GuillemBalague last week that he isn't homesick and is working hard to keep his place as No 1. My only criticism of Sir Alex is perhaps that by changing goalkeepers you risk harming their confidence, so I wonder if he will stick with De Gea now that he has been playing and let him grow? De Gea wants to stay at Manchester United, 100 per cent.
ALL OVER FOR ALVES?
Hi Guillem, big fan, my question is in regards to Dani Alves. I'm an avid Barca fan; me and my dad catch every game. Dani Alves often comes off as the weak link for us. Aside from his speed and stamina he doesn't offer much. I was wondering if you think Barca would be better off shipping him off to PSG (who he hasn't ruled out a move to) and start training Montoya in as the full time right back now? He proved to be more than capable in the Clasico and Tito has tons of time for him. It's clear he's the next right back, but should he be put in now? Thanks in advance. Jamie O'Callaghan
GUILLEM SAYS: Last season he was surely one of the weakest links in the side. He didn't track back as much as he used to and he didn't add that much offensively. But previously to that in the first three years under Guardiola he was one of the top players and provided an outstanding link to Messi and whoever played wide. He helped to give Barcelona another offensive dimension; he helped to keep the pressure high as well. But certainly in the last year-and-a-half he has become one of the weak links and the board toyed with the idea of selling him but no big offer came in.
MEXICAN STAND-OFF
Hello Guillem, great show. I have heard that Hector Moreno who plays for Espanyol is being linked for a move to Barcelona. Can you tell a little bit more about that, the Mexican is a great defender and it would surely be an exciting addition to the Barcelona team. Jose Hayaux du tilly
GUILLEM SAYS: That link has been made by the Catalan press. Espanyol doesn't know anything about it. Certainly he is one of the top players at Espanyol; his composure on the ball is great, as is his anticipation, while he is strong even if he isn't one of the tallest centre backs. He is a player who can improve though and who, probably, belongs at the higher level of Barcelona. I've got no doubt about it.
PRIZED POSSESSION
Hello Guillem. I enjoy reading your columns and keep up the awesome work. My question to you is with the Ballon D'Or debate in full flow, why are only Messi and Ronaldo considered the only candidates worthy to win it? Why not Iniesta or Xavi? They have achieved more than both the stars at club or international level. It's high time the jury who decides such awards overlooks the superstar status and gives it to any of the Spanish magicians. Arun Nori
GUILLEM SAYS: I'd say that Messi is a 'freak of nature' - he has to be because it's not normal to see so much talent in one person! Meanwhile, we are going to see more and more 'Ronaldos' from now on. Yes he has incredible talent but it is based on his strength and technique. But both of them in their own way are well above anybody else in the world. I am friendly with both Xavi and Iniesta and I would love each of them to get the Ballon D'Or at some point. Iniesta has got a chance if the vote goes towards rewarding Spain for their success, but it would almost be like a team award rather than an individual award. I don't particularly like that scenario so if you are going to give it to an individual, it has to be Messi or Ronaldo I suppose.
Comments (14)
Luke Watkins (Arsenal fan) says...
Hi Guillem, there are rumours linking Arsenal with a January swoop for Atletico's Adrian Lopez. There are also rumours that they made a move last summer and that Adrian was Arsene Wengers preferred purchase over Olivier Giroud. Have you heard anything about this? With Arsenal struggling to score goals so far this season could Adrian be the answer?
Posted 07:55 4th November 2012
Rod Massie (Aberdeen fan) says...
Hi Guillem, As a Barca fan it is obvious that a top quality centre back is required to be added to the squad, do you think that will be a priorty next summer and if so do you know of any names being linked. Another question regarding Fernando Llorente, I would love to see him at Barca next season as it would add another dimension to their attacking play, but what club to you think he will join as I think he will have numerous offers. Keep up the great work with the column and Revista!
Posted 16:52 1st November 2012
Anthony Mannion (Arsenal fan) says...
ATLETICO MADRID SHOULDN'T BE LOOKING TO SELL FALCAO JST BECAUSE HE IS WORTH ALOT OF MONEY BECAUSE HE IS THE BEST STRIKER IN THE WORLD.. THEY SHUD BE LOOKIN TO KEEP HIM AND TRY WIN THE LEAGUE AND THE CHAMPIONS LEAGUE WHERE THE WOULD BE BRINING IN MONEY ON A REGULAR BASIS AND WITH THE MONEY BE ABLE TO HAV 3 MAIN FORCES IN SPAIN BY BUYIN TOP QUALITY PLAYERS???
Posted 18:11 30th October 2012
Ian Westhall (Liverpool fan) says...
Hi Guillem, great insight into La Liga each week, it's always a great read. My question is, this season at Barcelona, due to Xavi's less regular usage in the first team, if Cesc was to pick up an injury or a drop in form, do you think there would be an opportunity for maybe Sergi Roberto or Gerard Deulofeu to step up from the B team?
Posted 16:30 30th October 2012
Paul Schofield (Chelsea fan) says...
So a long ball is now a HOOF with no particular target?!? You talk like you're a manager! Have you passed any coaching badges?!?
Posted 13:33 30th October 2012
Galen Scroggins (Barcelona fan) says...
Hi Guillem! I enjoy your insight week in week out. As a football fan in the States, I have a question that might pose as an interesting topic for fans everywhere. American professional sports is seemingly burdened with illicit substance abuse, with Lance Armstrong being the most recent case. With Lionel Messi and Cristiano Ronaldo scoring tons of goals year in and year out, I ask what qualities there are to admire about the top athletes of the beautiful game in Europe that maybe American fans cans learn from in regard to dedication and sportsmanship. Though football is no stranger to doping, there is something so intricate about the game that it seems to be a point to be mentioned. Cheers!
Posted 05:43 30th October 2012
Naveed Siddiqui (Barcelona fan) says...
Being a die hard fan and watching all the games every season since 2001 I agree with you about the noticeable change in style. However I think it is a very positive and bold move on Villanova's part. Although the previous to last season for Guardiola was the best so far in terms of the quality of football overall but we saw that was worked out by many teams last season. Even when teams do not work it out, merely "parking the bus" usually proved sufficient to counter them in a lot of games. So I think this new style has proven to be plan B so far for the teams who defend deep. The game against Celtic was the clear evidence of that. Your thoughts?
Posted 22:33 29th October 2012
Ijlal Ali (Barcelona fan) says...
Hey Guilleme, I read the analysis you had on there being more long balls being played this season compared to last, the and I was wondering if that was because of the injuries to the first choice back four, and hence, the lack of confidence in the makeshift options. Perhaps they just don't trust them enough to play it out from the back. Could that also partly explain them keeping the ball in the opposition half more simply because it keeps it as far away from their own area as much as possible. Thanks!
Posted 20:25 29th October 2012
Glenn Stephens (Arsenal fan) says...
Perhaps Barcelona's conversion of 2 midfielders, Mascherano & Song ,into Centre Backs gives you some insight as to how the next few years will go. It's not some mega coaching insight on those players but a need to have better passers at the back and that they can get away with it because they have so much possession. It might be why they are 'launching' marginally more balls from the back but it also makes sense to get the ball into the area more quickly so that the defending side has less time to bring their midfield and strikers into defensive positions. Their problem against the very top sides for the last few seasons (Inter, Chelsea, Real Madrid) has been breaking down those very well organised defensive walls and maybe Vilanova is thinking more along Arsenal lines and using more pace with the passing game in the transition phase, with Pedro, Jordi Alba & the Chilean chap .Looking forward ,it is also likely that their possession will reduce a little, with Xavi probably starting to decline . Cesc is not going to be the new Xavi nor any of the other kids coming through. You yourself say that Messi is a one off, but so is Xavi & to an extent Iniesta. These players are not 'manufactured' & replicable easily ,no matter how good the academy is. So their game will become more direct , but at the margin. Certainly Cesc knows how to play that way.
Posted 19:54 29th October 2012
Rahul Malhotra (Liverpool fan) says...
Hello Guillem, an absolute privilege to read your articles!! My question to you is that, going through your articles, you seem to be disappointed with the way Tito Vilanova is going about taking charge at Barcelona in terms of their philosophy,style, technique etc.. Last week your colleagues stats summed it up. Their is a slight change but not much. Barcelona's style has become more direct with more long balls. As an unbiased football fan I think this is absolutely fantastic. It means Barcelona are great with possession based football and also can play long balls when the situation demands. This makes them more potent and deadly and I think Vilanova needs to be given a pat on his back for bridging the gap. Your thoughts?? Thanks in advance, always a pleasure reading your stuff!!
Posted 19:46 29th October 2012
Somim Ali (Newcastle United fan) says...
I love this column its pretty much the only one I read !! keep up the good work. My question is why do you think Athletic Bilbao have had such a terrible start considering the talent on offer, also is Llorrente in the last year of his contract if so would he be leaving for free ?
Posted 19:09 29th October 2012
Stewart Mccoy (Manchester United fan) says...
Alright Guillem? Thanks for your insights and views, always an interesting and worthwhile read. Just want to comment about the Ballon D'Or section at the end of your blog. Why is the list always so biased towards attacking players? I mean I fully realize that football as a business is about entertainment and that ST/AM/WG etc. for most fans provide the greater enjoyment and excitement within the game. However, I feel like standing up for the "Alan Hansen" view of football on this one. Are the defensive players in the game discriminated against in this way? I'm not suggesting its a top level marketing agenda (although...lol) or even intentional just that it seems that way to me? Take Man City last year (winning the PL), was Vincent Kompany not just as important to them as Sergio Aguero? But hes not on the list despite being their captain, stand out performer defensively and arguably being 1/3 best CB in world football? And I am a Man Utd fan! Also looking at the previous winners of the award over the last two decades, only 3 defenders make the top 3 for the award, Fabio Cannavaro, Roberto Carlos and Paolo Maldini. Where is John Terry from the Jose Mourinho era Chelsea (he was unbelievable at that time) or Alessandro Nesta from most of his career (best CB of his generation)? Within the current world scene however I do understand to a point that attackers are dominating this award. The stats and performances that Lionel Messi and Cristiano Ronaldo have produced for 3/4 seasons (at club level anyway) have been undeniably world class and beyond everyone else (arguably for all time) in the game! However in a sport where scoring goals is more important than not conceding them (my opinion but I think its true), I still think the tendency within the game right now is to favour attackers and that the "football men" running things and the media analyzing them are not viewing things through the eyes of a "purist" in this sense!
Posted 18:06 29th October 2012
Colin Khuthe (Manchester United fan) says...
I feel that the focus on messi over shadows the talent of other athletes.. Such as santi carzola or even falcao there should be a wider focus to grow football and not on two stars and two teams (barcelona and real madrid). I feel david DeGea's start to manchester was fairly poor considering the hype around his talent, he has shown glimpses of his shot stopping abilities but more consistency is needed, Fergies decision to rotate keepers has its pro's as it limits complacency from both keepers. Juan Mata will grow and soon to begin to challenge palyers such as the potent silva for a starting spot. We appreciate the wise information and insight of Guillem Balague allows us to look at a lot more reasons other than our narrow minded thoughts
Posted 17:17 29th October 2012
Yousaf Sabir (Chelsea fan) says...
Hi Guillem. Excellent column every week. (And fantastic suits at the weekends!) I have two quick questions. 1) Fernando Llorente looks certain to leave Athletic Bilbao in 2013. Do you think his next stop will be to the Premier League? 2) I am a big fan of Valencia. in particular Jonas & Ever Banega. Do you see either of them leaving La liga in the near future? I think Banega is a gifted footballer who has had a cruel run of injuries. Thoughts? Thanks. Keep up the good work!
Posted 14:46 29th October 2012