The dividing line between success and failure can sometimes become blurred in the pursuit of the former, with it possible to chase too hard and do more damage than good.
In football circles, it is often assumed that throwing money at a problem will make it go away, with a succession of narrow-minded chairmen and managers having discovered the hard way down the years that pounds do not always mean prizes.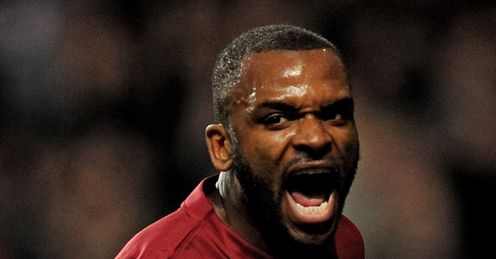 The implementation of transfer windows has been partially responsible for this all-or-nothing approach, with teams often entering the New Year with the mindset that fresh faces, whoever they may be, are required in order to turn the corner.
This, though, can lead to ill-informed decisions being made, with snap judgements passed on the credentials of players that would probably not even register on the radar at any other time of year.
Desperation clouds the mind and it is assumed that bringing extra bodies on board will provide the answers to the most puzzling of conundrums, be they at the top or bottom of the league.
For some reason it is assumed that strength can be taken from numbers, with quantity seemingly placed above quality when it comes to the formation of title-chasing or relegation-battling squads.
Can coaches afford not to give the club's coffers a good bashing in the winter window, though, with sharp-shooting owners only too happy to pull the trigger nowadays when the going gets tough?
With the shelf life of a top flight manager, or any other division for that matter, becoming shorter with each passing season, the never-ending clamber for job security is always going to lead to inflated price tags and questionable recruitment plans.
The 2011 January transfer window has already provided its fair share of eyebrow-raising deals, with the riches of Manchester City and the shortfalls of Aston Villa ensuring the wheels of the window keep turning at a healthy pace.
Villa's business has arguably drawn the biggest response, with Gerard Houllier having given Randy Lener's chequebook a good pounding, and he might not be done yet.
Valuations
It is widely acknowledged that Villa paid over the odds in snapping up Darren Bent from Sunderland, with a club record fee which could reach some £24million a lot of money to be spent on a player who is yet to reach double figures when it comes to international caps.
Houllier, though, will feel that he had no option but to break the bank in order to get the players in that he believes will help to steer Villa away from trouble and towards Premier League survival.
He may be right. English players, such as Bent, always cost more than their continental counterparts, and those valuations only increase further during the silly season which accompanies the January transfer window.
With that in mind, there was no way Villa were ever going to be able to bolster their ranks without digging deep.
After all, can you really put a price on top flight survival? The financial rewards available at the very highest level of the game mean it is now imperative that a standing among England's elite is preserved on an annual basis.
Relegation, which will inevitably be accompanied by an exodus of talent, can be almost fatal on occasion, with the likes of Leeds United, Derby County, Hull City and Portsmouth having been left the counting the cost in recent times.
That is why Villa supremo Lerner was prepared to fund big-money moves for Bent and Jean Makoun, while also allowing Houllier to continue to chase a number of other targets, such as Blackpool's Charlie Adam.
It is also why West Ham United have been scouring the globe for potential lifesavers, with co-owners David Sullivan and David Gold seemingly prepared to give Avram Grant one final opportunity to keep his head off the chopping block.
Take a quick glance around the other sides currently languishing towards the foot of the table and you will see similar goings on from the DW Stadium to Molineux, St Andrews to The Hawthorns.
Wolves, Birmingham and West Ham have all added to their ranks since the start of the January sales, while those around them continue to do all they can to unearth the final pieces in their respective jigsaws.
Entrenched
Unfortunately - for them, anyway - most of those firmly entrenched in a relegation dogfight do not have the kind of funds available that Houllier is currently enjoying throwing around at Villa Park.
In fact, few sides in the top flight, Manchester City apart, could probably justify spending £20million-plus on a striker right now.
That could play into Villa's hands, with it starting to look like they may be able to topple onto the safe side of that thin dividing line discussed at the start of this piece.
After all, Bent is already up and running in claret and blue, with his early effort on debut against Manchester City on Saturday evening helping Villa to a 1-0 win over Roberto Mancini's title chasers.
Should the England international go on to get six or seven more in Villa's remaining 15 fixtures, all of a sudden their considerable outlay starts to look like money well spent.
They will be the ones preparing for another crack at the Premier League next season, preferably at a much higher level, while three of their rivals will be contemplating trips to Oakwell and Ashton Gate rather than Old Trafford and Anfield.
Houllier will then be able to argue, quite rightly, that his gamble has paid off, with it sometimes necessary to take a calculated risk in order to reap the rewards.
Of course things could go the other way; Bent may not find the target again this term, Makoun might struggle to find his feet in English football and Villa could tumble into the second tier for the first time in a generation.
They have rolled the dice, though, and are prepared to take their chances. The likes of West Ham, who have now brought Demba Ba on board, are expected to follow suit and leave their fate in the hands of the football gods.
This approach may not always be the wisest, in terms of long-term financial stability, but a Premier League standing is now worth its weight in gold and none of those flirting outrageously with disaster can afford to play things any other way.
Comments (12)
Liam Banks (Wolverhampton Wanderers fan) says...
some interesting points in this article it is a rediculous amount to pay for darren bent but it does show how desperate clubs are to stay up. However i will say he stereotypes too much the other relegation battlers haven't really spent much at all.. wolves certainly haven't unless being in australia im failing to keep up too date with transfers?
Posted 14:03 25th January 2011
Peter Franey (Blackburn Rovers fan) says...
The Villa situation can still potentially go either way. Stay up or go down. All season this team has been losing matches that possession wise they have had more of. In many of these matches they have missed too many chances. We had the supply in Young and downing but no recognised strikers. Bent may have been the answer. There seemed to be a reluctance to stump up this money for Martin O'Neil. What Martin did in leaving the way he did was inexcusable. Look at the Villa squad, we had Carew on the wrong side of 30 yrs old. Agbonlahor was injured for sometime. The squad needed to be built up before things started in August. The board stood still. Very often in football if a club dosent move forewards things fall backwards. To add to this we had a new manager who fell out with senior players. Richard Dunne for example our best defensive player. Houllier drops him. Then follows a defensive nightmare. The chairman then orders the manager to play Dunne at Chelsea. Why cant the manager do this off his own back. Darren Bent hopefully will do what he was bought for. I am not convinced by Houllier. It seems to me that the chairman and some of the board have a lot to learn. Lets hope they all get it right.
Posted 12:57 25th January 2011
Joe Roberts says...
That was a nice deal for you Sunderland boys, his initial value £18m was spot on, but it is terrible when you lose good players, Villa lost Barry & Milner....it's all in the interest of our respective clubs but we move on thats football
Posted 11:55 25th January 2011
Lee Billingham says...
Every English player is over priced these days.. just look at some of the English players Man City have purchased, including the 2 they have bought from us (Villa) recently.. add to those two Lescott, SWP... all way overpriced! I think if City had spent that much on Bent nothing would have been said.. but like the report says if Bent scores us 8-10 goals by the end of the season and pushes us up towards the top half of the league which he is more than capable of doing then money well spent I say.. Villa fans have been crying out for a bit of ambition from the board since the days of Deadly Doug!
Posted 11:17 25th January 2011
Gordon Love (Manchester City fan) says...
In regards to the goal that Bent scored last week-end, it was a gift and he knows it, one swallow doesn't make a summer, and when he finds he has to WORK!! with the rest of his team mates well, we'll see at the end of the season. And I do hope it turns out to be a good buy for Villa.
Posted 09:48 25th January 2011
Alex Carson says...
Definitely think this is a good signing for Villa, especially seeing that it's paid off already with the victory over City. I mean, you're looking at a brand new atmosphere around Aston Villa than you had a week ago. It's really fun, and I think Villa can make a run towards the Top 4 in the table next season, I really do.
Posted 04:16 25th January 2011
Luke Williams says...
He scores a tap in from 8 yards and its £18,000,000 well spent?!
Posted 17:37 24th January 2011
James Staines says...
The valuation for Bent was realistic thinking of timing of the transfer, it left a bitter taste in my mouth when his goal secured the three points for Villa as he done it for Sunderland on many occasions. The transfer is a major dent for Sunderland who can never attract some names just because of most (especially english) players reluctlence to live in the northeast and with the amount that they earn i don't blame them.
Posted 16:14 24th January 2011
Sathya Ziva (West Ham United fan) says...
he couldnt have joined villa at a better time, a great manager a good club and potential to become a club legend... the type of stuff that makes good players great. The price isnt too much or too less but economically sound for all parties involved. His stats should dictate his quality not the media. good luck bent just dont ruin west hams survival!!!
Posted 16:03 24th January 2011
Ronzion Thackeray (Aston Villa fan) says...
if you look at bents history,you will find he is level pegging on goals(82)with rooney,and drogba,bar a few more appearences??if chelsea or 1 of the top flight had bought him nothing said??
Posted 13:59 24th January 2011
Stuart Woolnough (Tottenham Hotspur fan) says...
He has scored goals everywhere he has been. At the time of the transfer, only Drogba and Rooney had scored more since the... 05 season was it? How much would they go for? Maybe Bent does not do much other than score, but if he scores that many, does it matter? I liked him at Spurs, and would have liked to have kept him, but maybe his style of play just did not fit. Good luck to him
Posted 13:53 24th January 2011
Alex Jones (Aston Villa fan) says...
Just want to say, why does everyone think bent is over priced? his record says it all, if man city had have spent £18million + add ons would anyone have said it was over priced? they spent £27million on Dzeko? he does look good yes but has never played in the premier league, no one said he was over priced? Great signing for the Villa!
Posted 12:33 24th January 2011