Martin Tyler's stats and facts column is here!
Every week he will be here to offer you statistical gems to make your day, impress your mates and, on occasion, to settle the odd bet.
Sky Sports' voice of football and his back-up team of experts are here to answer your questions and queries on all things statistical and historical from the beautiful game.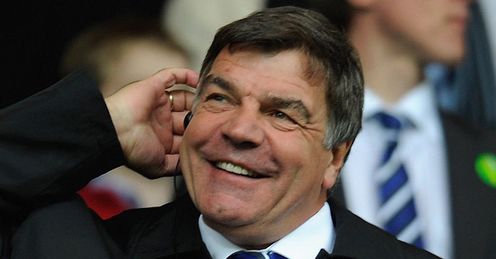 If you have spotted something from a game or have been stumped by a pub quiz question, simply email here and he will do his best to help.
Tyler's Starting Stat - Rooney's head of the class
I was at Old Trafford on Tuesday night where Wayne Rooney scored two headers in Manchester United's 3-0 win over West Ham. After his headed goals against Hull City, Portsmouth, AC Milan (2) and Manchester City he has scored seven headers in his last eight games. Incredibly he had only scored four in his previous 342 career appearances. I mentioned that stat to him before our interview on Tuesday night and he just smiled. I don't think he could quite believe it.
Those goals took his tally for the season to 27 goals in all competitions and 23 in the Premier League but he told me he's set no targets. He has Premier League games against Wolves, Fulham, Liverpool, Bolton, Chelsea, Blackburn, Man City, Tottenham, Sunderland and Stoke to add to his league tally. He also told me he hopes to play in Sunday's Carling Cup Final after missing out last year.
Meanwhile, Rio Ferdinand's absence means he has now played in just six of United's 28 Premier League games this season.
TAKING AWAY THE TOP SCORERS
Hello, I have a question. With Rooney doing so well this season and seeming to carry the rest of the United team, I would like to see how much of a 'one man team' they are compared to the rest of the league. Could you show what the league table would look like if each team's top scorer was omitted from their results, eg: if you exclude all Drogba's goals then Chelsea's result from Saturday would change from 2-0 to 0-0. Thanks! Bruce, St Albans
MARTIN SAYS: Bruce, we have new Premier League leaders! Under your system, Arsenal go two points clear at the top. Remarkably, if you take Cesc Fabregas' 12 goals away from the records, Arsenal would be just one point worse off (the point earned from his goal in the 1-1 draw with Burnley).
In contrast, Drogba's 19 goals have added 15 points to Chelsea's tally so without them the Blues drop down to third spot. Wayne Rooney's goals have earned Manchester United eight points and they would remain second.
Tottenham remain in the fourth Champions League spot in part because Spurs would have beaten Wigan 'without' Jermain Defoe's five-goal haul earlier this season - therefore the White Hart Lane club only drop six points in comparison to the nine lost by Manchester City, for whom Carlos Tevez has scored two fewer goals.
Sunderland suffer badly, dropping from 14th to 19th spot, such is the value of Darren Bent's goals to the cause but they are kept off the bottom by Portsmouth on goal difference. If you remove the goals of Bent and Aruna Dindane then Sunderland's goal difference is -27, Pompey's is -28.
Where there is more than one top-scorer, the player whose goals have contributed the most points has been selected. For example with Stoke City, Matthew Etherington's goals 'contribute' one point, so he loses out to Robert Huth and Tuncay who have each 'contributed' four.
Premier League table 'minus each team's top scorer'
| | | | | |
| --- | --- | --- | --- | --- |
| Team | Top scorer (goals) | Points change | New points | New position (change) |
| Arsenal | Fabregas (12) | 1 | 54 | 1st (+2) |
| Man Utd | Rooney (23) | 8 | 52 | 2nd (=) |
| Chelsea | Drogba (19) | 15 | 46 | 3rd (-2) |
| Spurs | Defoe (16) | 6 | 40 | 4th (=) |
| Aston Villa | Agbonlahor (11) | 8 | 37 | 5th (+2) |
| Man City | Tevez (13) | 9 | 37 | 6th (-1) |
| Liverpool | Torres (12) | 9 | 36 | 7th (-1) |
| Fulham | Zamora (8) | 7 | 30 | 8th (+1) |
| Stoke | Huth/Tuncay (3) | 4 | 30 | 9th (+2) |
| Birmingham | Jerome (5) | 7 | 30 | 10th (=) |
| Blackburn | Dunn (5) | 4 | 30 | 11th (=) |
| Everton | Saha (13) | 11 | 27 | 12th (-4) |
| West Ham | C Cole (9) | 3 | 24 | 13th (=) |
| Wolves | Doyle (6) | 4 | 20 | 14th (+2) |
| Hull | S Hunt (6) | 4 | 20 | 15th (+2) |
| Burnley | Fletcher (7) | 3 | 20 | 16th (+3) |
| Bolton | Klasnic (6) | 5 | 18 | 17th (+1) |
| Wigan | Rodallega (7) | 7 | 18 | 18th (-3) |
| Sunderland | Bent (15) | 11 | 15 | 19th (-5) |
| Portsmouth | Dindane (5) | 1 | 15 | 20th (=) |
HAMMER BLOWS
Hi Martin, greetings from China. I love your column and I can't wait to read it every week. Anyway, I am a West Ham fan and I am disappointed that the Hammers have managed just 5 victories and only one of them came away from home, and I don't think they can win the remaining 6 away games easily. Would you please tell me that in the Premier League history, what were the worst records for both victories and away records of a team who successfully stayed up? Thank you and looking forward to seeing you next week. Shucong Fu (West Ham fan)
MARTIN SAYS: The West Brom side that launched the famous "great escape" in 2005 hold the record for the fewest wins recorded by a non-relegated Premier League side. They picked up just six wins that season before staying up on Survival Sunday. Last season, Hull City managed only eight wins - as did Fulham in the two seasons before that.
Fewest wins in a Premier League season by non-relegated teams:
SIX West Brom (2004/05)
EIGHT
Hull (2008/09)
Fulham (2007/08 & 2006/07)
Coventry (1995/96)
NINE
Sunderland (2008/09)
Bolton (2007/08 & 2001/02)
Blackburn (2004/05 &1996/97)
Man City (2003/04 & 1993/94)
Everton (2003/04 & 1997/98)
Middlesbrough (2000/01)
Bradford (1999/2000)
Derby (1999/2000)
Southampton (1995/96)
Ipswich (1993/94)
As for away wins, two sides in Premier League history have survived without winning a single match on the road. In 1992/93, defending champions Leeds United went through an entire 42-game campaign without winning away. Yet they still managed to finish three places above the relegation zone. More recently in 1999/2000 Coventry City finished 14th without winning away.
Several teams have won just one away game and survived. They are: Fulham (2006/07 and 2005/06), West Brom (2004/05), Everton (2003/04), Aston Villa (2002/03) and Blackburn (1996/97). So there is plenty of hope for West Ham fans!
BIG SAM'S BIG FINISHES
Hi Martin. As a Blackburn Rovers fan I constantly read about Sam Allardyce knowing how to "save a team from relegation" and "how to get out of relegation battles". However I always believed that his time at Bolton saw him finish numerous times in the top half of the table, he was sacked from Newcastle when they were mid table and Rovers currently do not look like they will be involved in a relegation battle. I would like to know how many times Big Sam's teams have finished in the top half and how many times they have been battling relegation. Sophie Holt
MARTIN SAYS: I have detailed below Sam Allardyce's complete seasons in charge of professional English clubs, taking in spells at Blackpool, Notts County and Bolton. As you can see, when Allardyce has been in charge for the entire season, his team has only finished in the bottom half on three occasions; once with Notts County in 1999 and then in Bolton's first two seasons in the Premier League at the start of the last decade. So in 75% of his complete seasons as a manager he has finished in the top half - including four years in a row in the top eight of the Premier League with Bolton.
Having watched him work he has adopted a real scientific approach involving specific fitness trainers, dieticians and anything else to gain half a per cent advantage. That attention to detail has made him an outstanding manager.
Sam Allardyce's complete seasons as a manager:
| | | | |
| --- | --- | --- | --- |
| Season | Team | Finish | Top half / bottom half |
| 1994/95 | Blackpool | 12th in Division Two | Top half |
| 1995/96 | Blackpool | 3rd in Division Two | Top half |
| 1997/98 | Notts County | 1st in Division Three | Top half |
| 1998/99 | Notts County | 16th in Division Two | Bottom half |
| 2000/01 | Bolton | 3rd in Division One | Top half |
| 2001/02 | Bolton | 16th in Premier League | Bottom half |
| 2002/03 | Bolton | 17th in Premier League | Bottom half |
| 2003/04 | Bolton | 8th in Premier League | Top half |
| 2004/05 | Bolton | 6th in Premier League | Top half |
| 2005/06 | Bolton | 8th in Premier League | Top half |
| 2006/07 | Bolton | 7th in Premier League | Top half |
To fill in the gaps, here are the seasons when Allardyce was in charge of teams for only part of the time:
In 1997/98 he took over at Notts County in January, but could not stop the club finishing 24th (and bottom) in Division Two
He took over at Bolton in October 1999 and guided the club to 6th in Division One that season.
When he left Newcastle in January 2008, the club were sitting in 11th position.
He took over at Blackburn in December last year and guided them to 15th by the end of the season.
TALL STORY
I recently read an article from Sam Alladyce and he's reported to have said that Chris Samba is being penalised by referees because he is too tall. I wonder how true or false this statement is. Is Alladyce's comment on his influential centre back true or is it because he feels aggrieved? Peter McLaughlin
MARTIN SAYS: A good question. As somebody of 6ft 3ins myself, I have great sympathy for tall players. During my undistinguished non-league career I always felt referees penalised taller players for aesthetic reasons; sometimes they look ungainly and are penalised in a fair fight for the ball or for backing in when the referee should just allow play to carry on. I mentioned it in reference to Peter Crouch in commentary last Sunday and I do think it can be very frustrating for tall players.
Taking a more scientific approach and using the Premier League's official website, I have looked at the disciplinary records of the tallest players in the Premier League. I have looked only at outfield players who have played at least five Premier League games this season.
Of this small sample, 0.99 fouls are committed per game and these eight players are booked once every 12.58 games. On average, a Premier League player has committed 12 fouls this season and has picked up two yellow cards. So you could suggest that the tallest players tend to concede more fouls, but don't really tend to pick up more bookings.
Outfield players above 193cm. Must have played at least five Premier League games:
| | | | | | |
| --- | --- | --- | --- | --- | --- |
| Player | Height (cm) | Appearances | Fouls committed | Yellow Cards | Red cards |
| Stefan Maierhofer | 202 | 8 | 5 | 1 | 1 |
| Peter Crouch | 198 | 27 | 34 | 1 | 0 |
| Zat Knight | 198 | 23 | 11 | 1 | 0 |
| Anthony Gardner | 196 | 21 | 15 | 1 | 0 |
| Nwankwo Kanu | 196 | 17 | 8 | 0 | 0 |
| Marouane Fellaini | 194 | 23 | 56 | 6 | 0 |
| Brede Hangeland | 194 | 26 | 18 | 2 | 0 |
| Chris Smalling | 194 | 6 | 3 | 0 | 0 |
WOOD YOU BELIEVE IT?
Hi Martin, Good column as always. As a Rovers fan I have noticed recently that Nikola Kalinic manages to hit the post almost every game at the moment. What I would like to know is Kalinic top of the 'Hit the Woodwork' table this season and how does he compare to other players? Keep up the good work! Peter Stock (Blackburn Rovers fan)
MARTIN SAYS: In terms of the Premier League Nikola Kalinic has hit the woodwork on just two occasions. The boys at Opta have given us the stats you want and Wayne Rooney leads the way in terms of hitting the post or crossbar. The Manchester United striker has hit it six times this season, one more than Liverpool's Steven Gerrard and Wigan's Charles N'Zogbia.
Hitting the woodwork in the Premier League:
SIX TIMES: Rooney (Manchester United)
FIVE TIMES:
Gerrard (Liverpool)
N'Zogbia (Wigan Athletic)
THREE TIMES:
Arshavin (Arsenal)
Crouch (Tottenham)
Dempsey (Fulham)
Pedersen (Blackburn Rovers)
Scotland (Wigan Athletic)
Tevez (Manchester City)
van Persie (Arsenal)
TWO TIMES:
Anelka (Chelsea)
Benitez (Birmingham City)
Benni McCarthy (Blackburn, now West Ham)
Defoe (Tottenham)
Drogba (Chelsea)
Eagles (Burnley)
Fabregas (Arsenal)
Kalinic (Blackburn Rovers)
Kalou (Chelsea)
Keogh (Wolverhampton Wanderers)
Kuyt (Liverpool)
Ngog (Liverpool)
Reid (Sunderland)
Rodallega (Wigan Athletic)
Taylor (Bolton Wanderers)
INTERNATIONAL DOWNERS
With Portsmouth looking doomed to the drop this season and their keeper David James probably going to the World Cup I was wondering how many players have been relegated from the Premier League then went to the World Cup or Euros with England the same season, Thanks. Ste Nickson
MARTIN SAYS: We've looked through all of England's squads throughout history and we can only find three instances of this happening before - and only one in the Premier League era as your question states. That player was Ian Walker, who was relegated with Leicester City in 2004, but went to the European Championships in Portugal as goalkeepeing cover.
Two other men went to a major tournament with England shortly after relegation, both in the 1980's. Tony Dorigo was relegated with Chelsea in 1988 and was a surprise inclusion in Bobby Robson's squad for that year's European Championships as cover for Kenny Sansom, after regular deputy Stuart Pearce withdrew through injury.
And finally Terry Butcher suffered relegation with Ipswich in 1986, but went on to play for England in that year's World Cup in Mexico.
Tyler's teaser
Fill in your answers to Martin's teaser using the feedback form below - and keep those questions coming in!
Comments (49)
Jahan Rahman (Manchester United fan) says...
Hi Martin, great column as always, As a Man Utd fan what I would like to know how many times have Man Utd won at a cup final and how it contrasts with ther other teams in the premier league? Also, if you can Can you name the 11 players that have played the most amount of games in the premier league for their respected clubs this season with maximum 2 from a team? Thank you, keep up the great work.
Posted 21:43 26th February 2010
Dell Sanders (Blackburn Rovers fan) says...
Jack (Lovatt) When you use a site like this check your stats before you post any comments. Sky Sports website is the best for all info and thanks to my fellow fans (Aaron & Tom) for correcting your schoolboy error. The record is still held by Blackburn and is now shared with Tottenham. Jack! If you click on the team in question you will find all the info required including goal scorers and time of goals too. Use the site to get your argument verified before making a show of yourself. Have a nice weekend all.....Up the Rovers!!
Posted 10:31 26th February 2010
Kieran Brander (Arsenal fan) says...
Hi Martin, i was just going to ask if you could tell me out of all the English strikers in the premiership, who has the best goals to game ratio over the past 5 seaons? i'm pretty sure the likes of rooney, defoe, zamora, bent, agbonlahor are up there for this season. thanks, Kieran
Posted 23:42 25th February 2010
Tom Sumner (Blackburn Rovers fan) says...
Jack Lovatt - Spurs only beat wigan 3 - 0 in the return game at the DW Stadium, therefore meaning it ended 12 - 1 overall, meaning that Aaron (fellow Rovers fan) was correct in saying the record is now jointly held. I thank you.
Posted 15:59 25th February 2010
Darren Kawonga (Manchester United fan) says...
Tyler's Teaser: Schmeichel, Bosnich and Yorke
Posted 15:58 25th February 2010
Clifford Canty (Burnley fan) says...
Hi Martin Great stuff as always, I am not a fan of the 0-0 draw and wonder what the Premier League would look like if zero points were gained for a 0-0 draw?
Posted 15:19 25th February 2010
Gary Bren (Manchester United fan) says...
eh Jack, Spurs won 3-0 the other day, so it was 12-1 in aggerate, so aaron is right
Posted 14:54 25th February 2010
Ben Merrick (Tottenham Hotspur fan) says...
Hi Martin, Love your column, and it is a great read every week! My question is what goal celebration has been celebration has been seen the most times in the Premier League history? Do opta have stats for anything like this? Id assume Shearer's running with one hand in the air would be up at the top as have seen many other players use that too. Thanks!
Posted 14:52 25th February 2010
Aaron Dickinson (Blackburn Rovers fan) says...
Jack Lovett - I do believe Spurs beat wigan 9-1 and 3-0 = 12-1 I'd check your resources.. 21 Feb - Wigan 0 - 3 Spurs 22 Nov - Spurs 9 - 1 Wigan
Posted 14:35 25th February 2010
Phil Meese (Manchester United fan) says...
If i am not mistaken the answer to the teaser would be Paul McGrath (1994), Mark Bosnich & Dwight Yorke (1996). I have a question regarding strikers; Andy Cole is the second highest scorer in Premiership history but unlike the man ahead of him (Alan Shearer) he didn't take free kicks or penaties. Who would be the top 10 strikers in Premier League history if we were just counting goals from open play?
Posted 12:55 25th February 2010
Jack Lovatt (Shrewsbury Town fan) says...
Aaron - 7-0 and 5-1 makes 12-1, but Tottenham won 9-1 and 4-0 thereby making it 13-1 overall so the record has indeed been broken.
Posted 09:39 25th February 2010
Rahul Miah (Manchester United fan) says...
Hi Martin, im always on the look out for your stats! I was wondering if you can help me with this one. If Manchester United kept Carlos Tevez would we be in a better position. To do this I think you might need to add the goals he scored against other teams to United's results. If only we kept him! Thanks Martin
Posted 09:18 25th February 2010
Bharadwaj Ravi (Manchester United fan) says...
Hi Martin! With regards to England's prospects at the World Cup and the media questioning burnout of Rooney et al, I was wondering what are the stats regarding players who have won the Champions League in a World Cup year and have gone on to lift the big one in June? Cant be that many, can there?
Posted 08:52 25th February 2010
Adeel Malik (Manchester United fan) says...
Howdy Sir Martin Tyler ( i believe you should be knighted for your service to the beautiful game)! Right my question is this, who has the BEST game to goal ratio in their career so far from the likes of Rooney, Ronaldo and Messi (The Top 3 In the World)? And also has any club won 4 domestic league titles in a row before, in a league consisting of at least 20 teams? Thanks matey!
Posted 08:18 25th February 2010
Samuel Casha (Manchester United fan) says...
Hi Martin. I have had some arguments with my mates about which team has the most supporters in the world. Could you provide the answers please? Thanks.
Posted 08:00 25th February 2010
Aaron Dickinson (Blackburn Rovers fan) says...
Hi Martin, It's been all over the news that Tottenham set a new record over Wigan with the biggest aggregate score over the 2 games in a premier league season, However i do believe this record still belongs to Blackburn, We beat Nottingham Forest by the same scoreline in the 95-96 season i think. I believe it finished 7-0 at Ewood and 5-1 at the City Ground. So the record hasn't been broken and still belongs to Blackburn and Tottenham have only Equaled this? Can you confirm this.. Thanks, Aaron
Posted 07:26 25th February 2010
Anupam Deshpande (Manchester United fan) says...
Hi Martin, Its a great article again! Really interesting 'factual' fun. I was really disappointed (and bored) to see Man City vs Liverpool game being such a stalemate. I remember at the start of this season there were very few draws and really very few goalless draws. Can you check and let us all know how many goalless draws we have had this season and since the start of the premier league? Also, which team has been involved in the most no. of goalless draws since the start of the premier league (I bet Liverpool will be there somewhere at the top). -- Anupam
Posted 06:50 25th February 2010
Sainath Rajagopal (Manchester United fan) says...
Hello Martin,great column, in the build up to every big four clsh of manchester united ,the press and opposition fans always point to last season and our poor record last season,so,i was wondering which team has the best record against other big four sides since the big four became prevalent thanks,keep it up!
Posted 04:53 25th February 2010
Jonathan Curry (Manchester United fan) says...
David Morris (Fulham fan) says... Great column Martin. Another World Cup teaser for you: Which Premiership player (at that time) was part of a World Cup winning squad without an appearance in the finals? Posted 16:38 24th February 2010 Bernard Lama?? Not that he made too many appearances for West Ham either that year...
Posted 02:08 25th February 2010
Mike Heyworth (Manchester United fan) says...
Peter Schmeichel, Dwight Yorke and Ronny Johnsen.
Posted 01:10 25th February 2010