What a crazy few days of International Netball it's been. I told you it'd be worth a watch and it didn't disappoint - well the netball we actually witnessed didn't.
It was full of skill, speed, passion and physicality. We also threw in the odd bit of drama, although that was mainly off the court.
We will get on to that but to start with I just want to concentrate on the actual matches themselves because, wow, at times we saw some fine displays of how to play netball at its best.
England
Results: Won 1, lost one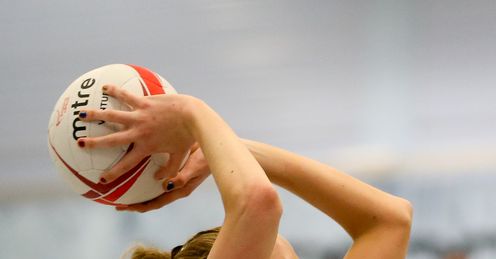 Players: Stand-outs for me have to be Jo Harten, Geva Mentor and Jade Clarke. It's no surprise that all three will be long gone on a plane this weekend to compete Down Under all season in the ANZ championships. It's sad for our Superleague but it's no surprise after watching them compete.
I suppose Geva has had the recognition for a while and her performances are now taken for granted but she rarely disappoints. Whereas Jade - well she has always been in there but perhaps never received the same accolade - I think that goes with the WD position, but she showed every young kid out there what a world-class WD does. Simply go about your business and make the other team look like they don't have a WA, occasionally get the odd intercept, and bring the ball through with class and precision. The perfect lesson.
They need to still believe when they face these teams again at the Commonwealth Games, its hard when you've been beaten, but this team has all the potential to make the final in August if they stick to task.
Tamsin Greenway
Quotes of the week
As for Jo, I wish I was playing with her at the moment. She's always been great but I think the thing that stands out for me now is how she's controlled her flair, rarely giving ball away, opening up the court with her vision, always available before you even mention her cool head on the shot. World class.
What worked: Against Jamaica it was the best I'd ever seen England in transition; getting the ball out quickly of defence and through to attack, it was so good to see them play so positively.
What didn't: For me it's just the consistency. They've definitely got the skills they just need to implement them for the full 60 minutes.
Moving forward: They need to still believe when they face these teams again at the Commonwealth Games. It's hard when you've been beaten but this team has all the potential to make the final in August if they stick to task.
New Zealand
Results: Won 2
Players: I think the two players that really stood out for me were Laura Langman and Cat Latu. After watching Laura play it wasn't a shock to see her gain her 100th cap. She is the true leader in the Kiwi team, in defence she was solid and in attack she pulled the strings. Another strong series for her.
Cat Latu was, I guess the surprise, only because I thought she would be sat on the bench behind Irene. However, against England given the chance to shine she really took her opportunity. The skills on show with her movement, holds and quick hands was amazing to watch and has put her up there with the best.
What worked: I thought their defensive end was as solid as always even without Casey Kopua. Joline Henry looked back to her best, De Bruin solid at the back and Katrina Grant impressive at GD. With their three over on a CP and their zone through court, they are so tough to break down.
What didn't: I think they still have to cement their attack end. I thought both WA's grew as the games went on and have huge potential. I really liked the combo of Latu and Brown but I think they still need time together to gel as a unit.
Moving forward: They'll be happy coming out of this series with key players that could potentially come back in to the team. They know they are in a strong position.
Jamaica
Results: Lost 2
Players: It's hard not to talk about Jhaniele Fowler who at 6ft 5in is the team's target shooter. She is such a talent and both teams found her incredibly hard to defend. I think with her exposure in the ANZ - like teammate Romelda Aiken - she will go from strength to strength. I was also impressed with Malysha Kelly. As captain of the team she was solid and an exciting player to watch. She is so quick and has great timing coming through for tips and intercepts.
What worked: I thought Jamaica looked like the team with all the right ingredients. They have such talent: the quick, rangey defence, the agile, tough centre court, the mobile GA and the target shooter. They also have age on their side as they have a lot of youth.
What didn't: I don't think they have all learned how to feed Fowler consistently but when they do, the rest of the world need to look out!
Moving forward: Feed, feed and more feeds to Jhaniele Fowler when they get hold of her from the ANZ and in the meantime just tidy up some combinations and they'll be at the CWG firing.
Dream Team - 12 man squad
So after looking at all the teams over the three games this is my dream team squad I'd love to coach. I am sure they'd love Surrey!
Geva Mentor
Malysha Kelly
Leana de Bruin
Katrina Grant
Jade Clarke
Laura Langman
Paula Thompson
Serena Gutherie
Jo Harten
Cat Latu
Jhaniele Fowler
Maria Tutaia
England A
What was great to see was the talent England had in their A team. I thought performances from Sara Bayman, Lindsay Keable, Rach Dunn and Mia Ritchie, who were all unlucky not to make the main squad, were fantastic and they really helped them win over Wales and Jamaica, with competitive games against England and New Zealand.
What was even more exciting was the likes of Helen Housby, Jodie Gibson and Alice Travis really standing out. They are all young and talented and it's a shame they're all based at Manchester Thunder - Tracey Neville is obviously doing something right. It gives England Netball a great outlook for the future.
The drama
So I suppose I can't write a whole piece without talking about the drama of the final couple of matches. A lot has been said over the last few days and I think everyone involved will just say they are gutted.
Netball was on such a high with all the publicity and the buzz. It was great. Within a day it all came down with a crash. The floor at the Copper Box was out of England Netball's control and it was unlucky that Jamaica ended up with so many injuries. I guess we cant dwell on what happened, it was amazing that those involved were able to get any games on at all after it all happened. So moving forward I stand by the fact that World Netball has to come together as a collective and decide where it wants netball to head.
We can't have a fiasco like that happen again and it would be great to look at some key issues. I think set international windows would help give teams and boards more planning time.
The best bits
For me it was all played out on the court from the warm-ups to the national anthems, the crowds and of course the play. We witnessed some amazing talent and skill from some of the best players on the planet. Oh and of course the SkyPad.
Bring on the Commonwealth Games...
Comments (1)
Lisa Crouch says...
Thanks so much for such great info and coverage. We loved Tamsin's SkyPad sessions and have managed to implement various aspects of them at our junior training at Kimberley Netball Club. Any more would be greatly appreciated as they are so easy to follow compared to other teaching and learning methods. Looking forward to the NSL season and watching Loughborough Lightning in the flesh!
Posted 20:53 27th January 2014