I must apologise for neglecting some of the questions that we've received on the website over the last few weeks and have decided to focus on them today.
We've picked out a selection and I'll try to answer them as best as I can.
Your comments are always welcome and I value your feedback.
Phil answers your emails...
Got a question for Phil? Email him at skysportsclub@bskyb.com or use the feedback form below...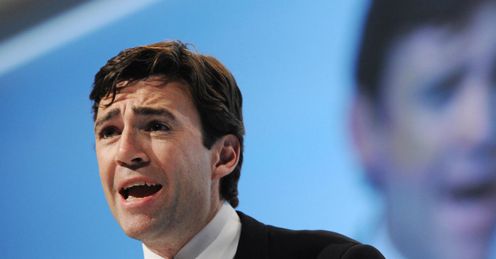 MP'S MUSINGS
It's an age-old issue but there were calls again this week for the reintroduction of promotion and relegation to rugby league, this time from MP Andy Burnham. We always focus on what's good for the top clubs, but do you think it's having a negative effect on the lower levels of the game with the prospect of a dream run to the top level denied to them?
Cieran (Widnes)
PHIL REPLIES: I don't Cieran at all. Andy Burnham MP is a friend of mine and I respect what he has done on a national and local level in politics, but I don't agree with the principle that annual promotion and relegation would help rugby league in this country.
You only have to do a brief investigation into the effects it had on professional clubs over a 20-year period from, say 1980 to 2000, to see that it did much more harm than good. Some clubs went bust more than once, firstly by overspending in an attempt to gain promotion, then by overspending to avoid relegation. Most of the clubs focused their spending on first-team players, with little or nothing on junior development, facilities or marketing.
I am a big believer in evidence-based decisions and the evidence showed that an annual cycle, like the one that exists in football, was not working for rugby league. I'd even guess that there would be a number of football club owners who would also agree.
I realise that the gap between the divisions in rugby league is now wider, and the longer that a club stays out of the Super League, the harder it is for them to catch up, but I agree with the theory behind a three-year cycle.
Rather than living hand-to-mouth and just surviving, the sport needs to agree what it wants to look like in 20 years' time. Clubs also need to take a long-term view and follow what a club like Huddersfield have done over the past 10 years.
They are the best example of a club who have gone from the lower division to almost the top of the Super League. Admittedly, they had some advantages with the move into a new stadium before most others in the mid-90s, but there efforts off the field have certainly been impressive.
The advent of the microwave changed many things in this country. We all must just want to wait three minutes for things to be ready. Unfortunately in team sports, three minutes is about three years when fans get fed up after three weeks.
I'm not saying that the current model is perfect, but it's better than what we had before.
PERFORMANCE ISSUES
Hi Phil, I'm starting to get excited about Warrington's form with six straight wins, including the cup. What do you think has been the main difference since the defeat to the Dragons?
Pete, Warrington
PHIL REPLIES:I'd have to say that I think the Wolves have probably under-performed this season. Their pre-season trip to Australia - and trial match with South Sydney, looked like a good idea, and they started the year looking quite good, but they haven't excited me as much this year, nor worried opposition teams quite like they did in 2011.
At the mid-way point in the season, they've scored less and conceded more than last term. In fact, their attacking record has dropped to the extent that on average they've scored 8.5 points less a game. Add that to the fact that they're conceding about a try a game more and you start to see that the others have narrowed the gap on last year's league leaders.
I don't think there's one single reason for this, but the injury to and absence of Michael Monaghan would be my first guess. If you asked Tony Smith who was the first player he'd pick if everyone was fit then I think that Monaghan would be up there.
The fact that they've been good enough to win away at Huddersfield, Wigan and Catalan in the Cup tells you that they're good enough to get to the Grand Final in 2012. The bigger question is whether they have the nerve.
ON THE RIGHT TRACK
Widnes pushed Castleford really hard at the weekend. Do you think there are significant signs of improvement from the Vikings or was that a one-off performance?
Danny
PHIL REPLIES: As a close friend of Denis Betts, and someone who respects what the owner Steve O'Connor is trying to achieve, I really hope it is a sign of improvement.
They'll probably finish last in 2012, and might do next year, but as I've written in the answer above, the Huddersfield Giants had years of pain before they found some pleasure. It's now a lot more fun going to watch the Huddersfield team play and I'm sure it will become like that for Widnes in time.
I have a basic idea of the training and preparation that takes place at most Super League clubs and can tell you honestly, the work done at Widnes is as good, if not better than that being done at other places.
Unfortunately the club had last pick of the players available and find themselves in the same position as most teams that came up into Super League when we had promotion and relegation. It is further proof that the point made by Andy Burnham MP is flawed.
Quite a lot has been said and written about the new pitch at Widnes. I'm not sure if it was specified to the designers when it was made, but it certainly helps attacking play.
It's been suggested that it's faster to play on than grass, and it appears to be easier to attack well on it than defend. The Vikings have scored almost four times as many points at home than they have away and the average score on their pitch in 2012 is 23-37 (a total of 60 points).
Compare that to an average Super League game which has just less than 50 points a game. I know that you will say it's because they're the bottom team, but believe me, it's easier to score than defend at Widnes.
Comments (7)
Ray Kenny says...
Huddersfield survived because they were given three chances Leigh only got one with no time to buy players, all had gone we were left with players that no one else wanted now widnes knew they were promoted at the start of the last season in the championship giving them twelve months start followed by three years in super league how can that be fair, again I agree with Andy Burnham promotion and relegation would make a better system to avoid clubs such as london not being bothered to play knowing that they are safe from relegation for the next season or so , bring it back spread the funding more fairer and lets create a much better system , I believe that we at Leigh would have much better gates as the cup game with Leeds testified ,much much better than the Huddersfield game of just over two thousand where we had over five thousand two hundred, the local games such as wigan and saints would fill the lsv come on give us a chance
Posted 08:55 27th May 2012
Philip Roberts says...
I'm afraid Phil i do not agree with the relegation/promotion issue I think that the clubs finishing top should be allowed in the super league and those who have poor seasons relegated. Its absolutely fair and then it stops teams thinking we'll write off this season and rebuild next year, competition all through the games. This will make rugby league much more entertaining to watch (Not that it isn't already) and also provide teams with more to play for than winning a second tier trophy. Another factor is big teams taking talent from small clubs the RFLU should stop then poaching the best talent and that will promote a better calibre coming into the super league.
Posted 19:00 26th May 2012
Dave Whittaker says...
Phil your main argument is that it will stop clubs overspending in an attempt to gain success or avoid relegation. An article in the Guardian back in April says that 10 of the 14 clubs overspent last season. I am guessing Huddersfield have overspent, Bradford certainly have. Havent clubs like Saints and Wigan broken the salary cap rule over the years in order to gain an unfair advantage over those who didnt. A punishment of a few points and a fine was too little to dent the success they had already had and would have. Rather than having caps where clubs can still make a loss every year why not just say you cannot spend more than you generated the previous season. Far better than a cap where clubs are tempted to overspend. It will also encourage clubs to be more savvy in promoting their club for sponsoship and when marketing. Lets just hope clubs don't follow the Superleagues sponsoship strategy of giving it for free! Stobart must be laughing. With regards to developing youngsters, clubs will have to do this as they won't be able to afford top class aussies thus making the national team a lot stronger. This is how promotion and relegation will work and make the sport more exciting and dramatic and bring through exciting new talent. On another note I think the playoffs to decide the champions is a joke. How can a team that finishes 8th in the league potentially be crowned champions. It means a team can win every single game but lose the grand final and not be champions, rediculous. The champions to me and a lot of other fans will always be the team that finishes top of the league. I am all for an end of season competition with the top 8 but something similar to the old Premiership trophy but not to crown champions.
Posted 12:31 26th May 2012
David Wilson says...
With regards the question about relegation from the Super League, why not introduce a playoff system between the bottom team in Super League and the top 3 in the Championship. In that the 2nd/3rd team play each other to see who meets the top placed team, then they play off to see who plays the bottom team in super league... who wins plays in Super League... This means that there is something to play for in both leagues and can only benefit the game....
Posted 17:06 25th May 2012
Paul Obrien says...
With regards to And Burnham comments on promotion-relegation i think he could do better using any influence he has to try and turn the tide of what the bbc is doing in local areas regarding the weekly radio bulletins,i find it hard to believe that in a democratic society we have to pay a yearly subscription without having any choice or say in what we prefer,once again rugby league is bottom of the ladder.
Posted 11:42 25th May 2012
Kieth Dickinson says...
rugby league is run buy the big clubs they cheery pick the best players then play them a few games each in the 18 and a lot of good players get wasted because of this. my son will be one of the best forwards to play rugby since sam burgess went over seas. he feels happy where he is and is happy with what pathway he has infront of him to get to playing super leaugue but he has had all the top teams after him . what i am saying that it is not all about money at this age and the parents of the kids coming though should not think it is . its all about at this age being 15. 16 that you are learning and want to get better in the game and in what ever education you follow it s not about thinking you have made it because it is just a start love all the siddal boys
Posted 22:20 24th May 2012
Danny Smith says...
Hi Phill, On the point of relegation I disagree with you that we should not have relegation however I don't think it should be as straightforward as the bottom team(s) go down. I believe a good idea would be the bottom 2 to play each other in a playoff at the end of the season. The winner will stay up and the looser will go on to play a relegation decider against the champions from the Championship. This game will decide whether the super league stays up or goes down. If the championship team wins they are promoted for the next season. This will give more motivation for the bottom teams in super league to perform to a higher level week in week out to avoid the relegation playoff.
Posted 13:37 24th May 2012