Another typical start to the Elite League season.
A long-term injury to a key player, controversy over a referee and the obligatory one-sided scorelines. Nice to know that hockey's back then.
First up, the news that Steelers captain Jonathan Phillips is facing three months on the sidelines with a knee injury that he sustained in a collision with Dundee's Chris Zarb.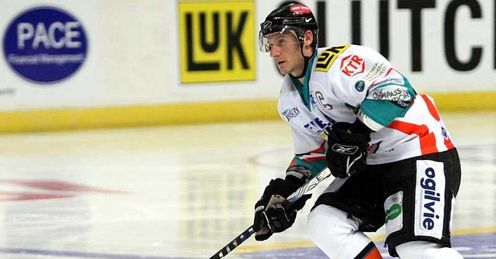 Jeff Legue will take over as Sheffield's on-ice leader in his absence. The injury to Phillips is especially galling for Sheffield after they lost Rob Dowd to Belfast in the summer. Sheffield's Brit pack is now considerably weaker than last year and in a ten import league the Steelers will be tested to the limit as they bid to retain their title.
Meanwhile, in Dundee, Zarb faces an anxious wait.
Popular
As Sheffield know all too well, the mark of a championship team is coming up with a point or two when you've got no business doing so. On the basis of their performance on Saturday night, the Belfast Giants are a championship team. The G-men were trailing 3-1 in Cardiff Bay, typically overwhelmed by the Devils in the opening period before they inched their way back into the game.
Doug Christiansen employed his four-in-the-zone policy for a while as the G-men staged an improbable comeback. Afraid of the referee's whistle, the Devils lost sight of what makes their home ice advantage a home ice advantage and fumbled away a game they had in their hands. The 2011/12 Giants might be lacking size but they've got plenty of grit and on big ice pads they'll be tough to keep up with.
Tom Darnell was the main official in the Devils-Giants game and after a penalty-filled second period, he was not the most popular man in Cardiff Bay. The venom first came at Darnell in a match report published on the Devils' website and then via Twitter when @tomdarns was lit up like a Christmas Tree by angry fans venting their frustration because their team blew a two-goal lead at home. Darnell, being a referee of course, took it all on the chin. He probably quite enjoyed it.
The weekend also saw the Giants reap the benefits of their 11th man, Ryan Crane. With Jon Pelle's start to the season put back further, versatile Crane pulled on a jersey and a pair of skates. Even if his impact is just a shift here and a shift there, eating the minutes that would ordinarily be taken by others, over the course of a long season Crane is a valuable asset.
We've got an early contender for goal of the season from Nottingham's Jordan Fox. In the Panthers' season opener, Fox flew in from the left wing and undressed the Devils' D before flipping the puck over Stevie Lyle's shoulder.
If Fox has the best goal so far, then Cardiff's Scott Matzka - a playmaker by trade - may well have the best assist. Matzka's twisting, tape-to-tape breakaway slap pass to sniper Jeff Pierce is one of the best you'll see all season. Look out for it on TV this week.
Peter Hirsch may have been troubled by the news of the Lokomotiv plane crash ahead of last Wednesday's game against Nottingham. But as we all saw, either at the rink or on the Sky Sports EIHL Highlights show, Hirsch's performance wasn't the reason the Blaze conceded 10.
Coventry were all over the shop, putting scoring opportunities on a plate and giving up more transition chances than they would in a two-on-one training drill. Hirsch and the Blaze righted the ship though with back-to-back shutouts against the Fife Flyers. Paul Thompson said he wanted a team that was coachable after all.
Attitude
The Braehead Clan wrapped up their roster with a trio of impressive signings. Finnish netminder Jaakko Suomalainen, Ryan Campbell and Mike Bayrack were the final three imports added to the line-up. The Clan's chances of finishing at least fifth are solid because every season at least one of the big five has an off year. Beset by injuries or poor signings, combined with a mail-it-in-until-the-playoffs attitude one of the big guns has usually floundered late in the year, allowing another team to challenge. If the Clan do miss, it won't be by much.
Whether you like the Devils or not, Jeff Pierce might just be your new favourite player. Maybe it's his jersey number #93, his smooth stick handling or his free-and-easy approach to game; Pierce could well be the guy you look forward to seeing besides any of your own team. He's no Tylor Michel, by a long way, and might go all season without touching the plexi.
Pierce looks like he stumbled out of a mosh pit or stayed up all night playing playstation only to throw on some skates and play the game. He's the kind of guy with a nickname like "Sunshine". Pierce has the true swagger of a sniper and will feast on perfectly weighted passes from Scott Matzka all season. 50 goals is realistic.
The best result of the past weekend was perhaps Edinburgh's outstanding job of damage limitation against the Nottingham Panthers. The shorthanded Caps held the Panthers to a 5-1 win in Murrayfield, a better showing than some other teams could manage. Nathan Craze, deservedly a recipient of a starting role between the pipes, made 41 saves in a performance that he and the D in front of him will have to replicate all year long.
You can follow Neil on Twitter@neilchiplen