I thought the first half from England was outstanding – think about the fact that Sean Fitzpatrick was delighted that New Zealand were only losing by four points at half time!
What we saw is that New Zealand still have that ability to take a chance and when they do they flood those channels. We saw a poor offload from England, and Aaron Cruden goes and it is a brilliant try from Ben Smith. Suddenly they took the game away from England.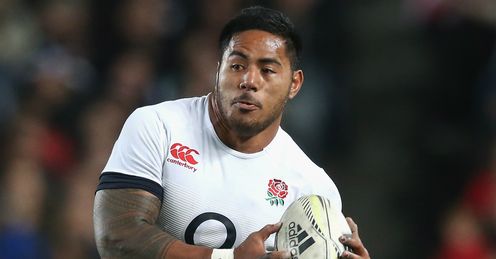 However England are not a bad team just because they have lost the series – just as on the back of last week, we were not suddenly the world's best team –England did play well in patches but we still lost. Today on the back of twenty minutes in the second half we have not suddenly gone back to the drawing board.
We have experimented with some options. It didn't work. Manu Tuilagi does not work on the wing. We have got to get him closer to the ball and get him involved in the action. We need a proper predator on the wing.
This far out of from the World Cup experiments are happening – there are now nine, ten games until the World Cup so Lancaster will want to roll out his units out. Why are units so important? Well we saw Conrad Smith have an understanding of the way Nonu players and set him up for his try. England have real power, they have some finishing ability but now they have to start to settle on their units and allow them to develop their understanding of each other.
But in terms of this tour and finding out about options and units and adding to the depth of the squad; well we are not suddenly depressed about what is going on. We have another opportunity next week – it's a tough selection for Lancaster now. Frustrating for England but this is a good tour and we are learning about this team.
Options
England can't be worried about who is coming off the bench next week; you need to pick your starting XV like it was a World Cup final. Lancaster still has some options for next week though – he has not seen Burrell and Tuilagi together in the midfield – that is a steam roller option.
The other option is Kyle Eastmond to come back who was outstanding last week. Billy Twelvetrees is an interesting one for Stuart Lancaster – he's pinned a lot on Billy. We know his skills can be very good but his consistency just deviates from super to average. If he can develop his consistency then he is an option, however the problem is that he has been given a lot of game time and it is whether Eastmond's crack at 12 last week is worth another shot or you go the steam roll variety with Burrell and Tuilagi. I still think the No.12 jersey is wide open.
Comments (1)
Phillip Smurthwaite says...
Excellent coverage today sky, and expert analysis from Will and co. We know Tuilagi goes back to 13. When 12trees works well it works really well, don't think that midfield was a solid as burns east mind but AB showing more form this week compared with last. I think eastmond for 12trees as likely as burns for Farrell. That said Burrell to me is fighting for the 13 shirt (not saying he can't play 12) but there is no Eng game that forces this change but the last test makes more of a case for eastmond . Result : eastmond starts, 12 trees on bench. Farrell starts burns on bench.
Posted 12:27 14th June 2014