After casting a vote on Sky Sports' 50 Best Decisions list, Alex Ferguson decided that it was high time to point out the Top Ten decisions ever made in US Sport.
So here's his list. We'd love you to give us your thoughts...
1. Portland Picks Sam Bowie in the 1984 NBA Draft
In 1984 there was a ton of talent coming out of the collegiate ranks. With the top pick the Houston Rockets picked Hakeem Olajuwon. No problem with that pick: Olajuwon is a Hall of Famer who was brilliant. With the second pick, the Portland Trail Blazers traded up with the Indiana Pacers for a guy called Sam Bowie. The Chicago Bulls got the third player in the draft, who turned out to be a guy called Michael Jordan, who became the best player of all time, turned Chicago into one of America's iconic teams, and made hundreds of millions of dollars in endorsement fees (even his ads were the coolest, folks!). And Bowie? Bowie's career was a comparative disaster. You go, Portland.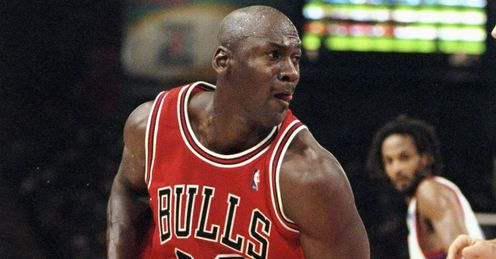 2. Boston sells Babe Ruth to the Yankees
In 1919 Boston owner Harry Frazee sold a pitcher with some issues to the New York Yankees for $120,000. His name was Babe Ruth. Ruth - despite his personal issues that included alcoholism - became one of the greatest home-run hitters the game has ever seen, and an iconic member of the New York Yankees. With the Yanks, Ruth won four World Series, hit the Major League home run record (60 home runs), en route to 714 total dingers. The Yankees won 20-plus World Series before Boston won a World Series again in 2005 - called the 'Curse Of The Bambino' by sports fans around the world.
With the Yanks, Ruth won four World Series, hit the Major League home run record (60 home runs), en route to 714 total dingers.
Alex Ferguson
Quotes of the week
3. Bill Belichick gets Tom Brady off the bench
At the start of the 2001 season the New England Patriots' starting quarterback, Drew Bledsoe, was injured. Their sixth-round pick in 2000, Tom Brady, was sitting on the bench, and was pulled off the bench by Bill Belichick. The rest is history. Brady led the Patriots to a Super Bowl that year and since then he's won two MVP awards, won two more Super Bowls and became the Patriots' all-time lead in touchdowns. Oh, and he appeared in eight Pro Bowls. Not a bad decision, Mr Belichick.
'Momma' calls Bear Bryant to Alabama
When Paul 'Bear' Bryant was hired at the University of Alabama, his answer was concise: "I left Texas A&M because my school called me. Mama called,
and when Mama calls, then you just have to come running." This was the greatest decision ever made in the history of college football. Bear Bryant - already a very good coach at Texas A&M - moved to Tuscaloosa, where he'd played as a student. He went on to win six National Championships and 14 SEC Championships, and built Alabama into one of the biggest college football dynasties in history. He coached some of the best players ever - the most famous being a quarterback called Joe Namath. Four weeks after he retired, he died of a massive heart attack.
5. A guy called Gretzky
Wayne Gretzky, a talented youngster, went pro at the age of 17 with WHA's Indianapolis Racers after breaking scoring records at a junior level. His career with the Racers was cut short by their financial problems. He was traded for $700,000 to the Edmonton Oilers in 1979, and proceeded to win seven straight scoring titles, including a season where he scored 50 goals in 50 games in the 1981-2 season, and broke the single season scoring record of 76, scoring 92 in the season. Oh, and he won four Stanley Cup titles with the Oilers and is regarded as one of the greatest players of all time. Not a bad deal for Edmonton, then.
6. Dale doesn't die in vain
Dale Earnhardt was one of NASCAR's most famous drivers, taking home seven championships, and nicknamed 'The Intimidator' for his pushy, grump style of driving in which it was not unknown for him to put another driver into a wall if it meant the difference between a win or a loss. At the Daytona 500 in February 2001, 'The Intimidator' died in a crash that horrified not only NASCAR nation but the country in general. But Earnhardt's death led to some great decisions by Mike Helton and the rest of the NASCAR governors - including one that mandated that all drivers wear the HANS device, which was the safety device for neck and head support (he wasn't wearing it the day he died). There hasn't been a death in top series since, despite some horrifying crashes. His death was not in vein.
7. The NCAA has a basketball tournament
After years of small state college basketball tournaments the NCAA decided that it was high time to put together a country-wide tournament in 1939, which started with just eight teams. In 1950 this went to 16, and by various guises, it expanded to the 68-team giant that you see before you, with four teams playing in the 'First Four' (the two play-off games that will determine the 64 teams in the actual tournament).
Some more numbers are pretty interesting. Average TV viewers per game? 10.7 million per game - including 23.4 million for the final game. Oh, and average amount bet in Las Vegas for the tournament? $100m is earned by Vegas sports books, with $3 billion more bet in March Madness pools (I won last year, by the way). The 'March Madness' TV contract? $10.8bn over 14 years. Not a bad decision by the NCAA to have a tournament, then.
8. A student designs a logo
At Portland State University in 1971, an owner of a small shoe company, Phil Knight, met a lady called Carolyn Davidson, and asked her to design some logos. One of them became a 'swoosh'. Despite Knight not originally falling in love with the design, the swoosh became the biggest sports shoe emblem in the world. The company? Nike. As a gesture, Davidson was awarded 150 shares in 1983 to say thank you, which is now worth well over $600,000. Oh, and she was paid $35 for the job, too!
9. The Charlotte Hornets make a trade
There are numerous bad trades in the NFL (Herschel Walker to the Vikings from Dallas in blockbuster deal that never went well), bad drafts (the 1998 San Diego Chargers pick Ryan Leaf while the Indianapolis Colts get Peyton Manning with the No.1 pick), the NHL and baseball, but there's one that really stands out for us: The Charlotte Hornets. In 1996, they dealt their 13-round pick to the Los Angeles Lakers. That pick became Kobe Bryant, who was 17 when he went to the Lakers. The rest is history. Charlotte hasn't won a NBA Championship, while Kobe's won five. We can only wonder what might have happened. In 2013, owner Michael Jordan announced that the Hornets would change their name from the Hornets to the Bobcats. Bryant tweeted: "In honor of the name change #13thpick #nbadraft #96 #freshface", and tweeted an instagram pic of himself wearing a Charlotte Hornets hat. Nasty.
10. Three wins, three big races
There's always a decision when a racehorse owner decides to put a horse into a big race. Well, in the USA if an owner runs a horse in the Kentucky Derby, the Preakness Stakes, and the Belmont Stakes, then he has a chance of taking home the 'Triple Crown'. There hasn't been a Triple Crown winner since 1978, although 'Smarty Jones' came close in 2004. The brilliantly-named 'I'll Have Another' won the first two races of the 2012 Triple Crown, before a tendon injury ensured he wouldn't run for all the roses. Sadly.
Want to vote for your Best Decision in sport? Well look at the top 50 and take yor pick here!