The remaining two semi-final fights took place this week on The Ultimate Fighter to determine who would make it into the TUF 12 finale.
GSP said he wouldn't corner either Jonathan Brookins or Kyle Watson because they were both on his team, but the three finalists from Team GSP all worked out together.
Watson talked about how and why he started MMA and said he thought he was better on his feet, but Brookins was better on the ground because he is a better wrestler.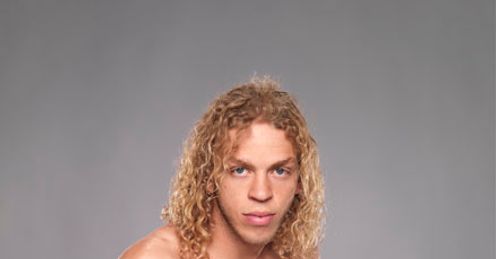 Brookins said he likes to be alone, train every time there is a session, and take whatever he can get out of it while he is in the house. He talked about fighting Watson and said even though they had trained together, he wanted to be smarter and faster on the night.
Nam Phan was talking to Brookins who was on the opposing team, and his teammates were not happy about that, calling him two faced. Brookins wasn't sure if he was talking about him behind his back so he didn't say anything about Michael Johnson or how to beat him.
Watson needed something special in the final five minutes as he was likely two rounds down, but he came out in the third and got close to Brookins. That may have been a mistake because even though he moved away and did score with some good headshots, he was taken down again.
Wayne McCullough
Quotes of the week
Marc Stevens from Team Koscheck talked about how things had slowed down in training because they were not doing that much. Some of the other guy said the same thing, but in my opinion the coaches should have been teaching all of their fighters whether or not they were in or out. You should always work with your fighters to help them improve their game for the future.
Stevens impersonated Koscheck behind his back, poking fun at him in front of the other guys. But when Koscheck surprised them by coming back to the house and caught Stevens talking about him, no-one said a word about it.
They had been drinking and Koscheck said alcohol can make you say strange things but then turned around and asked if his guys wanted to do shots, when really this was a perfect opportunity for him to teach them something in the gym instead.
Southpaws
Watson and Brookins made weight. This time the fight would be fought over three rounds and not two like the others. Both southpaws, they used their stand-up in the first round. Watson was getting through with the better punches and hard leg kicks and Brookins' chin was a little high. He went low and got a takedown but nothing happened while they were on the floor and Watson made it back to his feet.
Brookins quickly got another takedown but found it hard to do any real damage as his opponent had good defensive skills. He kept Watson on the floor until the end of the round and did some ground and pound in the final 30 seconds to take it.
In round two, Brookins attempted, and got, a takedown, but he was in Watson's guard. Watson, who also had wrist control, tried to up-kick Brookins but gave up his side and Brookins got control landing some elbows to his head. Brookins kept Watson on the mat for almost the entire time which probably sealed him that round too.
Watson needed something special in the final five minutes as he was likely two rounds down, but he came out in the third and got close to Brookins. That may have been a mistake because even though he moved away and did score with some good headshots, he was taken down again.
They got back to their feet and Watson did some damage with his right hand while he was close to Brookins' head, but again he was taken down and they stayed there until the end of the fight. Brookins got the win on scores on 30-27 on all three scorecards and moved into the TUF final.
Stand-up skills
In training, Michael Johnson worked on putting the pressure on his opponent from stand-up to wrestling. Koscheck told Phan to work on takedowns and getting back up quickly from them. But Phan, who believed he had better stand-up than his opponent, went to train by himself because his trainers were doing their own thing and his teammates had a late night.
In the first round, Phan landed a high right-leg kick but got taken down straight away. He got up but was taken back down again and was able to do some damage with his elbows on Johnson's head.
Back on his feet, he landed some hard headshots but Johnson came back with some headshots of his own - the pace was very fast. Before the end of the round, Phan was cut and it looked like Johnson had done enough to take the first round on the cards.
In the second round, Phan landed a hard left hook to Johnson's body that seemed to hurt him but he was smart and got close so he could recover. Johnson tried for a takedown but Phan avoided it and got away. Johnson was exhausted as Phan targeted his body. He was able to finish the round stronger and even though the second was close, it may have been Phan's.
So the third and last round was up for grabs for either guy to get the win in this close and exciting fight. Johnson went for a takedown but Phan switched it and almost got a leg triangle. On the ground, they had success with elbows but once again they got back on their feet.
Body shots were hurting Johnson again as he stayed close. He got a takedown but once again they were back up. With about two minutes to go it was anybody's fight. Johnson landed some knees and Phan landed some headshots but I though Johnson may have stolen the fight.
The judges were split on their decision. One judge gave it to Phan on a score of 29-28, while the other two scored it 29-28 for Johnson giving him the win.
Team GSP fighters Michael Johnson and Jonathan Brookins will go head-to-head in the final of TUF 12.