It's a busy week on Sky Sports this week with two live meets - and both of them feature the high-flying King's Lynn Stars.
First up for the Stars is their trip to Lakeside on Tuesday. Lakeside is a tricky track and tends to give the home team a decent advantage. The straights are quite long and the corners are very tight so you have to turn the bike quite hard and scrub your speed off.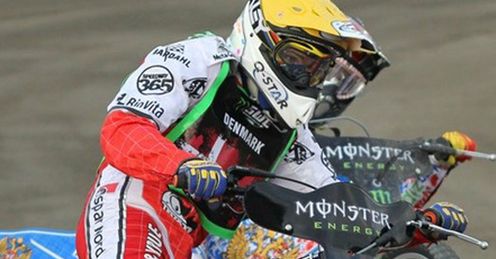 Because of the lack of racing room it is a technical track and you need a specific way of riding around it. It is completely different to the King's Lynn track at the Norfolk Arena which is, if not the fastest track in the league, then very close to it.
Lakeside have not exactly had a fantastic start to the season and will need a strong display from the likes of Lewis Bridger and Piotr Swiderski on Tuesday night. They also have the likes of Robert Mear and Richard Lawson and with skipper Davey Watt they have a good balanced team, but the loss of Watt is a big blow.
Watt has a broken scaphoid bone in his hand which is a very awkward injury to have. Lakeside will use rider replacements for him on Tuesday and obviously the riders taking rides for him will have to make sure they do the job. They were beaten at home by Swindon and Lakeside is a team that have to take full advantage of the home track.
This is a tough one to call because this track is really different. I think this could go right down to the wire and Niels Kristian Iversen who leads the Stars is a rider who is in terrific form and could inspire his team to a special effort but I am just favouring the home team.
Fast and furious
King's Lynn are back in action on Wednesday against Poole and on paper this looks like a very exciting meet. As I have mentioned their track is fast and very entertaining and always very well prepared.
They do have an injury problem with Simon Stead who has dislocated his shoulder. He will be missed more on Wednesday than he will be on Tuesday because of the way he rides. He is a big track specialist and while they should be able to cover for him against Lakeside, Wednesday is another matter.
Poole are a team with two superstars in their side - Darcy Ward and Chris Holder. They have also got a new signing in Manceij Janowski who was the U21 world champion a few years ago. On his night he is a terrific rider but he has not quite found any consistency, which they desperately need.
Poole were unexpectedly beaten at home by Wolverhampton last week which was a huge shock, so they will be very keen to get something out of Wednesday night. They are up against it though, it will be a tight battle and while I expect King's Lynn to win the match, the Pirates may well pick up a point.Catch Lakeside v King's Lynn, 7:30pm, Tues, Sky Sports 1 HD and King's Lynn v Poole, 7:30pm, Wed, Sky Sports 1 HD