Blogs & Opinion
Johnny Nelson:
Opinion Archive:
October (1 post)

September (3 posts)

May (4 posts)

April (5 posts)

March (4 posts)

February (3 posts)

January (3 posts)

December (4 posts)

November (2 posts)

October (3 posts)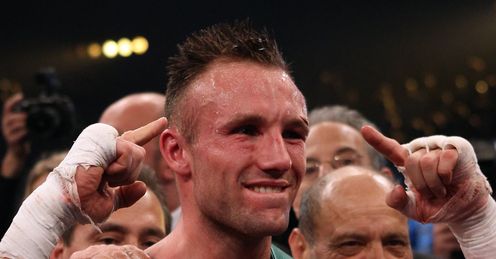 Den mark's Mikkel Kessler was simply too much for Brian Magee to stomach, says Johnny Nelson.
Other Boxing Experts:
Latest Posts in Boxing:

Jim Watt
Tony Bellew fully deserved the win, says Jim Watt, but he still questions the move to cruiserweight....
Latest News
Features

You can still see what happened when Nathan Clevetly and Tony Bellew finally traded blows.

Look back on a busy night at the Echo Arena as Tony Bellew gained revenge over Nathan Cleverly

He is a massive Everton fan so who better to talk about his love than Tony Bellew, ahead of Saturday's big one...