I was never an Elvis Presley fan. Maybe I was born a year or two too early but when my musical tastes developed, I was more R&B and Beatles.
One of Presley's songs I remember is 'Didja Ever': one of the lines is: 'When nothing goes right from morning to night - Didja ever have one of those days.' It kept turning up in my head on Sunday in the second round of the Gold Valley Winter League and not without good reason.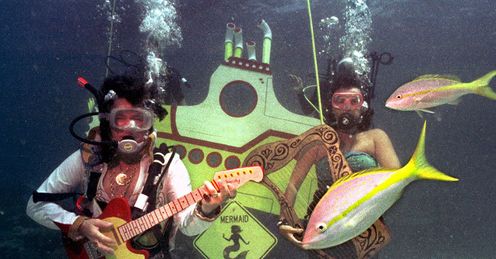 I was confident going in to the match, having spent Saturday actually preparing some tackle - new line on two reels, a few pole rigs tied up and some bait prepared. I was at less of a disadvantage than normal, arriving as I do an hour behind everyone else because of early-morning commitments elsewhere.
Missed
I arrived at 9am; most anglers are already in their pegs, tackled up, by then. I was told my peg was Syndicate Lake 29, on the new individual lake pegging. It used to be 87, a peg I have experience of. It isn't a good carp peg - in fact it's a poor carp peg but in winter there are usually shoals of roach there and I decided to kick off by having a look for carp on the bomb, just to see if there were any giving their presence away with line bites, but to concentrate on the roach.
It was at this moment that my rod tip came much closer to the fish, as my rod broke. The end 25cm, plus the quivertip, slid slowly down the line towards the fish, like a harpoon.
Keith Arthur
Quotes of the week
The water deepens close in, with a maximum depth of about 2m between 4m and 5m out, easy to feed by hand with casters and hemp. After a barren 20 minutes on the carp tactics, I dropped into my roach swim fully expecting my float to bury and game on. It didn't. It continued to stay afloat for a further 20 minutes so I put some more casters in and tried a pellet waggler for half an hour, just to see if there were any cruising carp. There weren't!
So, those roach must be having a peck now, feasting on the superb bait I'd laid on their gravel table. I dropped in, allowed the rig to settle, then lifted and dropped it a few inches to entice a bite and, after a few lifts, got one, which I promptly missed. Next cast the float slid away and I landed, not a roach but a bristling perch of around 3oz.
Fizzing
Now I am entirely happy to weigh in 20lb of perch instead of 20lb of roach but, despite my best efforts, no more perch appeared.
The angler on the next peg - to my left, I was end peg to add insult to injury - was catching the occasional perch, roach and skimmer bream on chopped worm, a bait I had decided I could do without, so I cupped in some caster and pellet 11.5m out, on a longer pole line.
Within ten minutes fish were fizzing away over my bait, a terrible sign as fizzers are rarely feeders. And so it proved. Half an hour of twitching, lifting, nudging and waiting ended when the float slid under and a small skimmer, no more than 10oz, came to the net. Skimmers are usually in large shoals: this sample must have been in a shoal of one as I had no more signs.
So, back out on the bomb, feed some more casters and pellets on that long line and wait for another lonesome bream to turn up. The fizzing started almost immediately so I let it fester for a time before dropping the pole rig back in. The float buried maybe a minute later and I lifted into fresh air...until the float was half a metre out of the water. That was when I felt a very angry carp, probably hooked somewhere its mother wouldn't stick plaster.
This one-way battle didn't last long before my line parted at the hook-length knot (which is why I don't fish 'line direct'; that slightly weaker link is a vital one to prevent leaving a fish towing a float and line around: the barbless hook soon drops out).
Broke
That did it! It was time for the bomb until the end of the match, 3pm, forty minutes away, and to sit on my hands until the tip went round. At 2.40 the tip fluttered forward a few centimetres; a line bite but at least a sign of life. Five minutes later it pulled slowly forward twice as far: another 'liner'. At ten-to it whizzed round properly: a fish at last!
The offending carp - for that's the only thing it could be - took a few metres of line against the drag of my reel and then started to come grudgingly towards me. I made certain the landing net was available and ready to hand - I hadn't needed it much - and began preparations for 'the end game'.
The fish rolled on the surface, showing me it was a small common carp, maybe 5lbs or so, and then tried a regular carp party-piece of going for some overhanging foliage to my right. I persuaded it to desist and, with the fish under my rod tip, it was time to administer the virtual coup de grace with the landing net.
It was at this moment that my rod tip came much closer to the fish, as my rod broke. The end 25cm, plus the quivertip, slid slowly down the line towards the fish, like a harpoon. Luckily it stayed on and, through the tears of laughter I was shedding - well, I think they were of laughter - I managed to coax it to the surface and into the net just in time for the final hooter to sound.
My final weight of 6lb 7oz was one of the lowest I've ever recorded at Gold Valley and got me maximum points in my section - as it is one point for a win, 2 for second and so on. I think I was last in the match to boot.
So, when that Elvis Presley song came into my mind on the painful drive home, it forced home the message that I really didn't like him one bit.
Keith answers your questions
Do you want some tips or advice from Keith Arthur? To send him a question, please click here: skysportsclub@bskyb.com
Keith answers your questions
OFF THE HOOK
Hi Keith, sorry to do this to you as I am sure you have had your fill of how to tie hook-lengths by now. I am fine with how to tie the hooks and use the sensas loop tier but the hook-lengths are always 5-10mm too long or too short when they go into the box. I don't have strong hands so wondered if the line was slipping through my fingers but have tested this and its fine. This may sound like a daft question but when you have the loops on the sensas and its time to tighten, which piece of line do you pull, the main line (from a spool) or the piece you will end up cutting off? Or perhaps both? Thanks, Andy Tennant
KEITH REPLIES: Hi Andy, When you use the Sensas Tyer, simply moisten your fingers and tighten the knot by gripping it between finger and thumb of one hand and pulling the line and tag end together. The length of line then can't change. Never pull ends independently when tying loops as it can seriously weaken the knot.
If you tie a loop without the tyer, the same rule applies: tighten by gripping the knot and pulling the line ends away from it. To complete the tightening, you can use the other end of the loop tyer, or a disgorger, in the loop then pull the line. Trim off the tag end and your hook length should be complete! Tight lines, Keith
OZ LIMITS
Keith, Having moved to Australia five years ago I miss my carp fishing sessions badly. I know there are lakes and rivers with an abundance of small carp but there is a lot of pressure to kill all carp caught for environmental reasons. Why is it that carp are classified as pests or vermin in Australia but in most others parts of the world they are not? Surely carp have the same impact in lakes and rivers in Europe as in Australia so I struggle to understand the mentality of it. It is government guidelines that stipulate the killing of carp which makes the situation worse. Please can you shed some light on the impact to the environment of carp. Anthony Pepe
KEITH REPLIES: Hi Anthony, I don't really know how carp got 'down under': probably via the ornamental fish trade is my best guess. The authorities are concerned of the potential impact on waters in several ways. In the UK and some other countries they are valued as 'sport fish' of course and an entire industry has built up around them: with the angling diversity available in Australia - and other countries such as the USA where carp are also unwanted aliens in the most part - there is no necessity to preserve, protect and almost worship them like here.
I have some contacts who fish for carp and other coarse fish in Australia and they just keep it quiet. They even have a sort of match circuit going on.
The actual impact carp would have in Australia can't really me measured against what happens in the UK because experience seems to indicate that carp only breed successfully in less than 3% of waters where they exist, mostly because it is too cool for them. In Australia one can only imagine a different situation and regular, successful spawnings could have a major effect on other species of fish as well as what they eat.
I'd say enjoy them whilst they are there, because I don't think they'll go away...like camels and cane toads, I reckon you've got 'em for good. Keith
Comments (1)
Alex Heath says...
hi keith ,am new to the sport and would like to try feeder fishing could u give me some tips in the art of feeder fishing i.e how to tie them and the best ones to use during the winter mths thanks alex
Posted 16:33 18th October 2009