Fish'O'Mania: Possibly the best fishing match in the World!
All I can say is WHAT A WEEKEND! Well, actually that isn't all I can say because if it was this wouldn't make for great reading would it?
Fish'O'Mania has produced some wonderful match angling performances and a few nerve-tingling results over the years but to expect two consecutive days when even in the home straight the result was in complete doubt is amazing.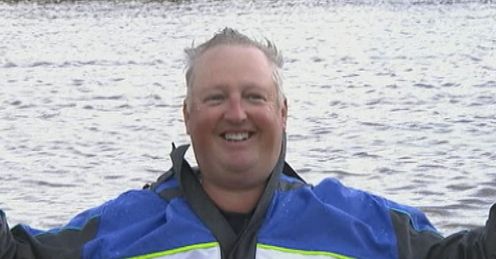 In 1996, when 13oz (less than 400gms) separated the top five anglers, things were close but the match itself was slightly disappointing with the bigger fish shutting up shop completely and only the occasional skimmer bream, small roach and perch were caught. This weekend was different to that, by a lot!
It was quite a refreshing change to arrive at Cudmore Fisheries to be greeted by green grass and even a sprinkle of rain. My garden looks like a branch of the Kalahari with the occasional beige tuft protruding from parched soil. It has the benefit of not requiring any grass-cutting activity but it isn't that good for lying on!
Fish'O'Mania has produced some wonderful match angling performances and a few nerve-tingling results over the years but to expect two consecutive days when even in the home straight the result was in complete doubt is amazing.
Keith Arthur
Quotes of the week
Cudmore however was a swathe of green, the only brown-coloured parts being the lakes, stirred up by hordes of hungry carp, barbel, bream, tench...well, you name it and it was there stirring up the lakes.
There was a slight concern: the influx of cold water during the early part of the week had killed off an algae bloom so instead of the green stuff producing oxygen it emitted carbon dioxide (photosynthesis, and why I remember the nurses opening the ward windows at night when I had my tonsils out - when I was five).
The dissolved oxygen, that keeps fish alive, dropped significantly, down to 40 on Arena Lake, the scene of the matches, from a steady 80 the previous weeks. The concern was that this drop would have an effect on the barbel stocks, the mainstay of the pool.
With that in mind, fishery manager Cyril Brewster left the aerator on 24-hours a day, instead of the usual 7pm to 7am, when CO2 is being produced naturally.
The pump was switched off on the morning of the Fish'O'Mania final and with the newly-arranged pegging in place (match anglers fish from fixed positions, known as pegs because wooden pegs were originally used to mark designated spots) there would be no advantage of being close to it.
We also installed an angler either side of the end pegs, as far from pegs 1 and 16 and 2 was from 3, or 14 from 15, making it as fair as is practicable.
Omen
First to arrive was Neil McKinnon, followed by Tom Pickering, fishing this year instead of helping us in the studio. Boy oh boy, was that some kind of omen?
If you watched the match, you will know how it evolved into a duel in the sun - for the ten minutes it shone - with Tom playing a waiting game casting a method feeder close to the central island, and Neil McKinnon feeding as regular as clockwork, every 20 seconds or so, in an attempt to bring the carp closer to the surface and competing for his bait.
Tom had worked out that if he caught every 30 minutes, preferably two fish if possible, he'd be taking home a large cheque.
With 30 minutes to go his lead was comfortable if not conclusive but what happened next almost defies belief. The carp - not usually match winners but more usually bonus fish at Cudmore - disappeared from Tom's far bank swim completely.
Whether it was a result of Neil Machin on the next peg switching to the feeder in desperation or he'd simply caught what was there we will never know. What is for sure is that some very hungry carp turned up en masse in front of Mr McKinnon.
He plundered six fish in that last hour, adding more than ten kilos (22lb+) to his total, more than enough to secure a victory. It was his first visit to the top of the leader board, and one that mattered most.
Tom was the first round the bank to congratulate him, underlining the true sportsmanship of this fabulous event.
Champions
On Sunday it was the turn of all the previous winners, plus Neil McKinnon, to compete for £10,000 in the Champion of Champions.
This event was also fought to a finish under the ever-watchful, and multiple, eyes of the Sky Sports cameras in glorious High Definition and, if possible, produced an even closer-fought contest.
Dave Pimlott, the 1996 champion, in that nailbiter I mentioned earlier, had three bites in the first 30 minutes and put almost double the weight he had in those five hours fourteen years ago in the net! Three bites, three carp, 11.98kilos! The rest were playing serious catch-up.
Neil McKinnon, obviously suffering from the day before, couldn't find his magic touch - indeed I believe the emotional side of things as much as anything did for him but Matt Hall, our sub for Tom Pickering in the studio hot seat (Hot? You better believe it! Lighting, a noisy fan that couldn't be on when we were on air and a convex perspex window saw to that) plodded rather than sprinted on the pole using worms, with regular barbel, occasional carp and a few tench and skimmers, was building a weight.
Nathan Watson, on peg one, and my tip for the match, found little or nothing on his banker pole method so switched to the method feeder, as Tom had fished on the previous day, and caught fish in bursts, mostly carp of a decent size.
Steve Ringer was the other side of the entrance area and catching on the method too, but not as convincingly as Nathan. His pole line was never worth the effort but he found that resting his feeder line for a while usually resulted in at least one fish when he returned to it.
Battle
It was becoming an engrossing battle between those three when, right out of the blue, Rob Hitchens caught thee good sized barbel fishing literally at the bottom of his keepnet. Mick Bull switched to a line a metre or so from the bankside reeds and had a red-letter spell, trebling his weight in 30 minutes with the help of a carp weighing over 6kgs - 13lb in old money - and going from 14th to 4th. This was game on with a vengeance.
Pimlott then switched inside, catching a couple of barbel then a proper carp to go with those first session brutes and suddenly we had five anglers with over 20kgs with 30 minutes to go!
Matt kept plugging away catching mostly tench, with just one foulhooked barbel and a crucian carp, Pimlott's peg had dried up, Steve Ringer had just one carp, at 1.9kg not enough to breach the gap between him and the first two and Mick Bull's swim had died as fast as it had come to life.
Nathan found three carp from somewhere, despite casting short, winding in to recast and going long, into the reeds and losing his hook. How he found the stability in his fingers to tie another on, and slip a bait onto his pellet band beats me, but he did.
Magnificent
So, it was all down to the scales. Matt weighed in, leaving Nathan requiring 4kgs+ to win. When his 3 carp went into the weigh sling and the dial flew round to over 6kgs it was game set and match - and £10k to Nathan!
A magnificent end to a fabulous weekend of live match fishing, an event unique to Sky Sports. It was, as ever, a pleasure to work on. The 90-strong Sky Sports team work their socks (and very attractive boots in the case of Ali Douglas and Rachel Brookes) to present a brilliant programme and I have received a multitude of texts, calls and e-mails congratulating them so well done all concerned.
So with a new name on the Fish'O'Mania Roll of Honour and a first Champion of Champions (see the next lot in 2026...) and two gallant runners-up who were both Sky Sports studio experts over the weekend...which proves just one thing: if you want to be second, become a Fish'O'Mania studio expert!
All I can say is WHAT A WEEKEND!