Halloween may have come and gone but the thought of having to get into work at 5.30am on Tuesday is still giving us all nightmares!
After weeks and weeks of build-up we will finally be boarding the Genk bus from Sky's HQ this week and setting off at the ungodly hour of 6am! And barring any major disasters (someone clogging up the toilet forcing us to make a few more pit stops than anticiapted) we will arrive at the (unofficial) home of football at 3.30pm.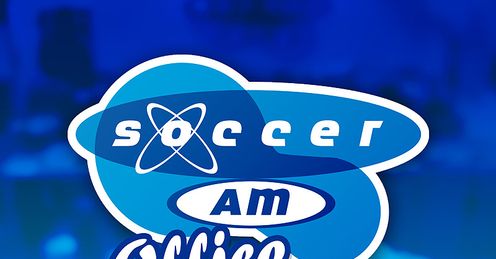 Despite the early start everyone is pretty excited. Even those who have decided to dutifully man the office while we're away are giddy at the prospect. Although we're guessing that's more to do with the fact that most of them will still be tucked up in bed while we're making our way across France!
It all means that we've arrived in the office a day earlier this week to account for the away day, and for the first time since most of us were in school we had to endure that 'Sunday night feeling'... we don't care for it... we don't care for it one little bit!
Entertained
Attentions quickly turned to how we will keep ourselves entertained on the bus during the Monday morning meeting, as it soon became apparent that 'I Spy' will only stave off boredom for the first three hours of the journey.
I had an early kick-off once and having to eat pasta that early really is horrible, so I know exactly what he means.
Baby Elvis on Wayne Rooney's tweet
Quotes of the week
Then came the massive news that the Genk bus has a DVD player. It's safe to say lots of Entourage and Family Guy will be watched!
Away from the Genk bus, Wayne Rooney's recent pasta related tweet has caused a bit of a stir: "Just have to say 12 o'clock kick off is no good for players. Trying to force pasta down at 9 in the morning is not nice," he told his followers.
And Baby Elvis was full of sympathy for the England star:
"I can relate to that actually," he began. "I had an early kick-off once and having to eat pasta that early really is horrible, so I know exactly what he means."
"At what possible level were you playing at to take it that seriously!?" asked James.
A very valid question.
Trend
Elsewhere from the world of football Trev alerted us to worrying news from Mexico and a trend which we hope doesn't catch on.
Mexican Primera Division outfit Jaguares have replaced their players' names on the back of their shirts with their twitter handles!
Now we're all for twitter, but surely this is taking things a bit far!
"Honestly it's things like this that make me fall out of love with football," said Trev.
We know what you need to restore your faith Trev... a 26-hour round trip to Genk!
Finally, congratulations to Ole Gunnar Solskjaer who guided Molde to their first ever Norwegian league title in his first season in charge.
All aboard the Molde bus anyone!?
See you on Saturday!