And breathe...
A week ago the Dance Off was looming large and the mere thought made us break out in a cold sweat. Seven days on, though, and it's all anyone wants to talk about!
Trev was crowned champion for a second time in arguably the closest Dance Off in history - narrowly pipping Baby Elvis to the crown, who was understandably devastated.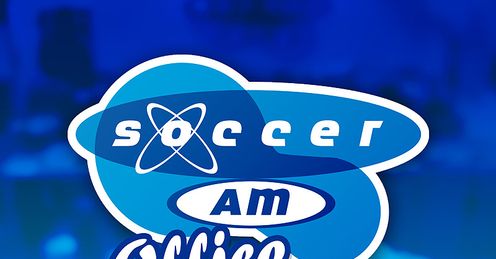 In the end it came down to just a handful of votes and we think we know who they came from. No not Trev's mates or family (it's not something to be proud of in Essex) but Dave's!
"My mate's all voted for Trev!" he told us. "They said they really wanted to vote for me... but then decided Trevv was better."
With friends like these, Dave...
Novelty
Still it's probably not a bad thing that Baby Elvis didn't win, because we know for a fact that Rocket would've kicked up a stink.
He had a go at me as soon I got in. He said if he knew what I was going to do he would have shown me some moves!
Bobbie
Quotes of the week
The Brentford, Manchester United, Reading and Farnborough fan thought there was too much novelty dancing and not enough 'proper' dancing involved in the Elvis impersonator's routine.
"I mean he didn't really dance did he? He just popped up in front of the camera, did his Frankie Fryer bit and then dived into the fans."
"You weren't really dancing either Rocket," countered Dave.
"No, but at least mine involved dance moves..."
Yeaaaah... we don't think there's that much difference!
Dev was also accused of breaking the rules after revealing a Mario Balotelli 'Why Always Me' T-shirt but as he eloquently put it 'that was the least of my problems'!
Belt
Meanwhile, not only was Lisa's bum wiggling antics not enough to see her win, she also lost her belt as a result!
"It's completely ruined!" she said. "Everyone just trampled on it. I was going to try and pick it up but then I saw Trev come flying out!"
Still, it's not all bad news after she walked into work on Tuesday to discover she'd won £150 in vouchers through a Sky initiative, because the person who had originally won had left the company!
We suggest she invests in a belt that doesn't fall off after a bit of bum wiggling!
Thankfully our parents and friends have to love us, no matter how much we embarrassed them, although Bobbie's dad went for the tough love approach...
"He had a go at me as soon I got in," Bob revealed. "He said if he knew that I was going to do a Bollywood dance he would have shown me some moves!"
Well, there's always next year Bob!
See you on Saturday!
Post to your View!
Be the first to post a comment on this story