Super Sunday might have been a great advert for the Premier League, but there weren't too many smiling faces in the office this week!
Manchester trumped north London in pretty dramatic style and the Gooners and Spurs fans amongst the crew were less than pleased.
Add in Tubes' Chelsea and 'Jump Out Man's' Saints into the mix and Rocket was about the only one who had a smile on his face on Tuesday - but that's because he was still in Tenerife celebrating his birthday!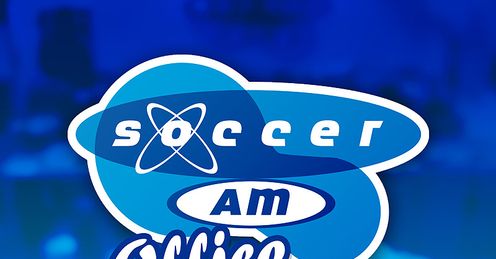 Unsurprisingly most of the Arsenal fans' anger was directed towards Andrei Arshavin. We can't print what was said for obvious reasons, but here's a watered down version:
"Arshavin bad... Oxlade-Chamberlain good."
Meanwhile, Spurs fan Steve was so incensed with City's last gasp victory at the Etihad, he didn't even bother to watch the second instalment of Super Sunday.
Now I know what all those Bayern Munich fans felt like in the '99 Champions League final. Obviously that was a million times worse... but still.
Steve
Quotes of the week
In fact his football and media blackout meant he didn't even know what the score was in the second game until Monday night.
"The injustice of it all was just too much for me," he told us. "Now I know what all those Bayern Munich fans felt like in the '99 Champions League final. Obviously that was a million times worse... but still."
Unbelievable Tekkers
Bad results aside and most of us could at least appreciate the pure quality of some of the goals this week. Danny Guthrie, Gareth Bale, Craig Gardner, Stéphane Sessègnon and Tommy Smith all scored belters, but the office was split as to which one should be chosen for Unbelievable Tekkers.
There's an argument for all of them, but we seemed to fall into two camps; Gardner or Bale. Tweet us and let us know which one you'd go for, or if you've got a better suggestion.
Elsewhere, there's been a lot of love for Emmanuel Frimpong in and outside the office judging by the number of tweets we got about the 'Frimponged' feature, which went out on Saturday.
He was having an absolute stormer against Villa on Saturday until he got stretchered off after taking a kick in the head. But judging by his Twitter, it doesn't seem to be too serious.
He tweeted: "You lot should stop caring about me I hope Petrov foot is OK after hitting a metal face!"
And there you have it folks, the reason we love him in less than 140 characters!
Boots
Away from football and Bobbie has a new nickname; Puss in Boots.
It doesn't take a genius to work out how we came up with that, but suffice to say he's been wearing some pretty rascal looking things on his feet recently.
It's not easy to paint you a picture, but here goes; think suede cowboy ankle boots in a camel skin colour. They're horrific as they sound, but Bobbie isn't having any of it:
"I love my boots. Some guy tweeted me the other day asking me where I got them from because his girlfriend loved them."
Yeah... we're not sure that's a compliment Bob!
See you on Saturday!