As ever, you can follow all the Premier League action this weekend on Sky Sports.
We asked Soccer Saturday expert Paul Merson to look at the fixtures and give us his verdict on where the games will be won and lost.
He's taking a close look at the live games but this season he's also having his say on all of the other matches, too.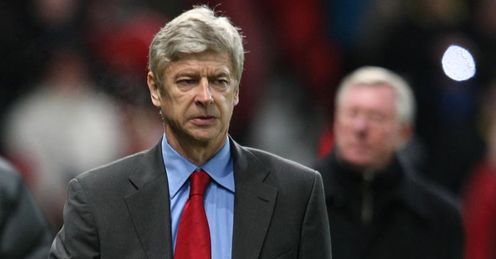 So read on for his shouts and don't forget to let us know your views in the comments box...
Ford Football Special: Norwich v Chelsea
12.30pm, Sat, Sky Sports HD2
If you've chased someone like Chelsea have chased Gary Cahill then you've got to throw him straight into the team. He's not there to sit on the bench.
I think the jury's still out on him because he was playing for a Bolton team that has let in more goals than any other team in the league. But fair play to him, he has worked hard, played for England and got a good move.
In my opinion, Chelsea are going to have the two England centre-backs playing together. He and John Terry have never let England down and I think they're a good partnership. They already know each other's games so that helps.
David Luiz sometimes gets a bit sloppy and if you're playing with him you might not know what he's going to do next. Cahill might give them a bit more stability.
It wouldn't shock me if Luiz moves into midfield. Maybe not in this game, but I think he could play in the holding role instead of John Obi Mikel. He's not the greatest centre-half in the world, but he's comfortable on the ball and could play there.
Michael Essien is also back, but I don't really count him as a holding player. He's flexible, he can get forward and he would be okay in another position.
I can't see Chelsea getting any worse for the rest of the season. They've been smashed at home by Arsenal, smashed at home by Aston Villa and they're a million miles behind Man City. They've been so inconsistent and they've got to just look at getting in the top four now.
They mustn't underestimate Norwich though. They've been very impressive and have had a go wherever they have gone.
People talk about Robin van Persie and David Silva as Players of the Year, but if you're looking for a prime example of an unsung hero then look at Steve Morison. He's a fairytale story - it wasn't long ago that he was playing in non-league - and now he's scoring goals in the Premier League. He plays up front on his own and he gives nobody any rest. He's been a different class.
This should be a tight game. It's not one of those games where Chelsea just need to turn up and remember their boots. Norwich can get in about them and cause problems, but I will go for a narrow Chelsea win.
But it's a sign of how far Norwich have come that this will be a very hard game.
PAUL PREDICTS: 1-2
Ford Super Sunday: Man City v Tottenham
1pm, Sun, Sky Sports HD1
Joleon Lescott has apparently said that Man City are not looking at Tottenham as their main rivals in the title race.
Well I can see Spurs causing them major problems in this game. The pace of Gareth Bale and Aaron Lennon will do damage on that big pitch and while Emmanuel Adebayor can't play, Jermain Defoe is a livewire and is a great replacement.
Spurs are even more dangerous because the pressure's off. If they'd beaten Wolves last week people would be saying they're the team to watch, but now they are back under the radar. They'll have been disappointed with that result, but it's hard to play in the Premier League on a Wednesday and then again on the Saturday. That's a big ask.
Also, it doesn't matter who City are playing, they give you a chance and Joe Hart has made a worldy save in almost every game this season.
They weren't impressive at all against Wigan and fell over the line. They didn't open them up, they didn't create many chances and it wasn't one of those games where they walked off the pitch thinking they should have scored six or seven.
Vincent Kompany and Yaya Toure, two of their big players, are out and I think they rely a bit too much on David Silva too. They have a load of stars, but everything comes through him and it seems to be taking its toll. He's a little lad, who gets kicked from pillar to post and I think a bit of fatigue is mounting up.
They put five past Tottenham at White Hart Lane, but this is a different Spurs team now. They've got Scott Parker in midfield, Luka Modric is settled and we will see the true Spurs on Sunday.
Tottenham will get chances in this game and I honestly believe that if their players all turn up with their A-game then they should win.
I'm going to call a draw, but if someone told me I had to pick a winner then I would go for Tottenham.
PAUL PREDICTS: 1-1
Ford Super Sunday: Arsenal v Man Utd
3.30pm, Sun, Sky Sports HD1
I wonder if this is the end of an era for Arsenal.
In 2004 we saw the best team the Premier League has ever seen when Arsenal's Invincibles went through a whole season without losing a game.
If you'd told me that within eight years Arsenal would be getting passed off the pitch at Swansea then I'd have laughed at you, but that's what happened last week.
You can understand it when they go somewhere like Stoke and they get bullied, but it's not good when you're being beaten at your own game. No disrespect to Swansea, who were outstanding, but that shouldn't happen. They might not have many players who'd get in the Arsenal team, but they gave them a lesson.
A visit of Manchester United is the perfect game for Arsenal after that defeat. The fans will be up for it and they'll be looking for revenge for the 8-2 at Old Trafford. A home game with someone like Bolton would have been a bit of a damp squib (not a damp squid, as I said on Soccer Saturday...) but everybody will be up for this.
It's a big advantage for United to be playing second because if City win, then they will know they have to win at the Emirates. You'd like to think Man United would go out for three points in any game, but they've been a bit cautious recently.
They played a 4-5-1 at Man City and I think they might need to do a similar thing here. Arsenal play with three in central midfield, so it's a big ask to go there and play 4-4-2, especially if Paul Scholes is in the team.
I think he will play too because Man United have struggled for penetration this season. Not many of their players can thread a ball through the eye of a needle like he can and not many can keep the ball like him either. Also, he's a big-game player.
So I expect a 4-5-1 with Wayne Rooney dropping deeper into midfield and Danny Welbeck up front on his own. There's a risk the two teams could cancel each other out, but I expect goals because both sides will cause each other problems.
A lot depends on what happens in the first game. If City win and then Arsenal win then you might as well give City the title. But if Tottenham and United win then we have a three-way race.
The league table says there's a big gap between Arsenal and United, but on their day I don't think that's the case. I'm going for another draw.
PAUL PREDICTS: 2-2
The rest of the weekend's games
Everton v Blackburn
PAUL PREDICTS: 2-1
Blackburn had an absolutely unbelievable result against Fulham and it showed the players are playing for their manager, but Goodison Park is a hard place to go and win. Admittedly, Everton haven't been great at home this year, but they got a good result last week and I think they will just shade this.
Fulham v Newcastle
PAUL PREDICTS: 2-1
The difference with Newcastle this season is that they've found ways to win, even when they haven't played well; we saw that against QPR. Fulham had a bad result against 10-man Blackburn, but they'll be looking to put that right at home and I think they will bounce back.
QPR v Wigan
PAUL PREDICTS: 2-1
Wigan never know when they're beaten and will never give up, but Mark Hughes will see this as a nice game to have as his first home game. Neither of these two teams can really afford to lose this, but I will side with the home team who should raise their game under the new manager.
Stoke v West Brom
PAUL PREDICTS: 3-1
You always have to side with Stoke when they're at home. West Brom had a shocking result against Norwich last week when they could have opened up a gap on the sides at the bottom. They're heading into a bit of trouble again and I think they will come unstuck again against a big, strong Stoke team.
Sunderland v Swansea
PAUL PREDICTS: 2-1
Usually Sunderland fans would turn up to the Stadium of Light expecting to wipe the floor with Swansea at home, but everybody will have seen that game against Arsenal on the TV last week and they'll be a bit more patient. Swansea will keep the ball for long periods and Sunderland's supporters won't moan as much as they might have. That should help Martin O'Neill's side and with the confidence in the team I think they will win.
Wolverhampton v Aston Villa
PAUL PREDICTS: 1-1
This is a big game for both teams. If Villa hadn't beaten Chelsea they'd be right in the relegation scrap and if they get beaten in this game they will be in it. They were my dark horses for the drop and they haven't exactly proved me wrong. I like Wolves, but they tend to raise their game against the top sides like Tottenham, but they don't win the games you expect them to. I'm going to go for a draw - and Villa will be more than happy with that.
Bolton v Liverpool
PAUL PREDICTS: 0-3
This could be a good time to play Liverpool because they've got that big Carling Cup game against Man City in the backs of their minds. They set up all wrong against Stoke with three defenders, but they won't get their tactics wrong again. Bolton aren't going to kick them off the park and they let in too many goals, so I'd be shocked if Liverpool don't win this one.
Follow Saturday's football on Soccer Saturday from 12noon on Sky Sports News HD and then see extended highlights on Football First from 8.25pm on Sky Sports HD2.
Comments (8)
Neil Burke (Blackburn Rovers fan) says...
Great shout Adam!
Posted 23:49 21st January 2012
Phil Sheehan (Manchester United fan) says...
Totally agree John, not only that but both Utd in the 99-2000 season and Chelski in the 04-2005 & 05-2006 won the league with more points than the "invincibles" and also had superior goal differences. That says a different story to me. FACT!
Posted 15:07 21st January 2012
Mathew Tapping (Arsenal fan) says...
UNBEATEN!!!!!!!!!!! Its all in the word my friend, 2004 was the best team you will ever see in the Premiership. Trust me, it will be yet another BIG defeat to Utd on Sunday. Arsenal's board lack ambition therefore, so do the players.
Posted 08:26 21st January 2012
Peter Cooper (Manchester City fan) says...
Not sure about this one, Mer#son only talks here about the EPL not the CL so in that respect Arsenal have to take it due to their unbeaten season as the best ever EPL team Agree also that Man Utd as the treble winners were the best ever all round team but lets remember that when they won the treble they were extremely lucky against Bayern who battered them for 90 mins and should have been 2-3 goals up so the CL was luck not as the best team on the night
Posted 04:46 21st January 2012
Steven Blackmore (Manchester City fan) says...
Expect Trafford United to be playing catch up after City beat Spurs. Arsenal have been terrible against the other top seven sides with 1 win, 1 draw & 4 losses. Admittedly only one match was at home but they lost that. Arsenal's home form and United's away form are identical with united scoring 3 more goals. United will win this 2-0. City's record against the top teams is excellent with 5 wins, 1 draw & 1 loss while Spurs are 2,2 & 2. We have some key players missing but home advantage will see us through. 10 out of 10 speaks for itself. Harry talks a good game but don't expect anything but counter attack from Spurs. City to win 3-0. CTID
Posted 23:59 20th January 2012
Adam Norman (Liverpool fan) says...
I agree with most of these but Norwich will get a point
Posted 17:57 20th January 2012
John Sweeney (Manchester United fan) says...
im tryin not to be biased here but to say the invinbles are the best epl team ever might be pushing it at bit witout lookin more into it yes it was one of the greatest ever season performances but better than the utd treble winning team im not so sure i know they were beaten in the league but to win 3 trophies champions league included i feel its much stronger epl team and much more accomplished season if you were to ask football fans what they would rather win the treble like utd or go unbeaten in a season only winning one trophy i think the treble season would take their fancy ask henry why he left or fabregas the champions league would be the main reason for that!!!
Posted 14:08 20th January 2012
Kay Bahd (Arsenal fan) says...
what difference does it make if Arsenal wins or draw with Man United. I hope if we(AFC) win that game, the next game would be a disaster.
Posted 13:10 20th January 2012