It's Thanksgiving on Thursday, and Americans all around the world get together to eat turkey, drink volumes of beer, and talk about what they are grateful for. Or sleep.
Well, here at the Sky Sports offices we're going to be doing anything but sleep on Thanksgiving, bearing in mind we're showing THREE NFL Games.
Anyway, Alex Ferguson talks about what the 10 things he's grateful for in American sport... and gives some silly predictions that you shouldn't take to the bookies.
1) We're thankful for the excuse to watch American Football on a Thursday - all day! We love Thanksgiving Thursdays, which are an excuse to eat and drink and watch American Football from the after work until the early hours. Sky Sports isn't missing a thing, showing Green Bay- Detroit, Miami- Dallas, and San Francisco -Baltimore. We predict Green Bay to coast in Detroit, Dallas to beat Miami by 3, and Baltimore to beat San Francisco pretty comfortably, bearing in mind the Ravens can stop the run.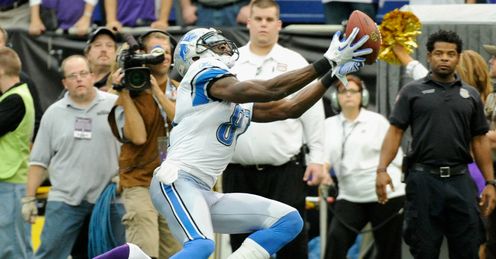 2) We're thankful for College Football hatred coming alive (1) Texas play Texas A&M on Thursday in a battle that's been going on for a century but is sadly eluding all of us next year, thanks to the fact that A&M are upping and moving conference. They are really angry about the fact that Texas has its own TV station (called The Longhorn Network) - which, ironically, isn't even available in the Longhorns' stadium! This is going to be a fantastic game, which we think A&M will win by 4 in a last-second classic... but only after squandering a sizeable first-half lead.
3) We're thankful for other monstrous rivalries coming alive this weekend too! If you don't understand why Auburn and Alabama and Clemson and South Carolina hate each other, then can we suggest you find a book or get on Twitter.
4) We're thankful for an incredible NASCAR season, completed by one of the best final races you'll ever see at Homestead-Miami Speedway. Carl Edwards and Tony Stewart battled to the end - and Stewart won the race (coming from the 40th position), leaving the two tied on points. Stewart won on a tiebreaker because he'd won more races than Edwards. What a season... And we can't wait for Daytona in February! And sadly we're really grateful to be employed too - unlike 100 engineers who were just fired from Roush-Fenway racing after owner Jack Roush decided to scale back his drivers.
5) We're thankful for baseball. Not only did baseball deliver us a seventh-game World Series, but it also delivered us a Collective Bargaining Agreement that will ensure labour piece until 2016. And it's a deal that sees expanded play-offs, an increase in drug testing, and more good players in the MLB All-Star Game? Bring it on!
6) We're grateful that there is going to be some basketball. Unfortunately, it's not the NBA kind - they are still battling it out in a labour dispute. But there is basketball of the college kind - which is great fun. We've already had a cool game on an aircraft carrier, and we've going to have some cool rivalries, and have a very cool tournament, where yours truly can make some stupid predictions and pray you don't take our advice to Ladbrokes!
7) We're grateful that Sidney Crosby, the best young player in the NHL and quite possibly the country, is back on skates and playing again. It's been ten months since Crosby picked up a stick because of a concussion, and we can't wait to see push the Pittsburgh Penguins forward again. Hockey needed some healing after a plane crash killed 43 international hockey players on September 7th - which included several players who had played NHL hockey in the past.
8) We're thankful for Tim Tebow and Aaron Rodgers for making the NFL even more watchable than it was last season. While we all know about Rodgers and the Green Bay Packers' extraordinary 10-game unbeaten streak, Tim Tebow has been a revelation, resurrecting Denver fans' hopes across the country.
9) We're thankful for the Detroit Lions. They've been a shining light in the darkness known as Detroit's economic depression. Thank you, Megatron!
10) We're thankful for family, and thanking God that we're not the family of Arkansas freshman tight end Garrett Uekmann, who died of a heart condition in his dorm room on Sunday. He was just 19. We can only pray for you, Mr and Mrs Uekmann.